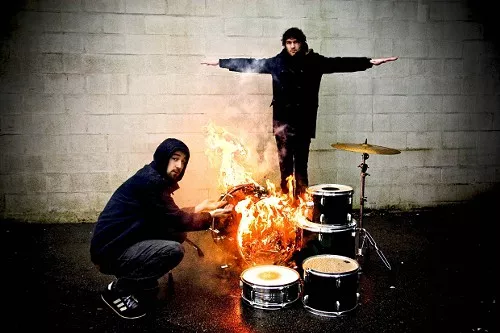 Leigh Righton
Japandroids light my fire.
Oh hai. In the afterglow of the Halifax Pop Explosion lineup announcement, we damn near forgot to mention that a band from the festival's past is coming back to the city next week for a fun, hip pootie party.
Japandroids return to Halifax for the first time since their show at HPX '09. As you might recall, that set was unfortunately cut short after about half an hour, and either one or both Japandroids had the flu, as I dimly recall (I was having my own pootie party that night with my friend Mr. Vodka.) This is your chance to see them in a flush of good health, and hopefully they can play their entire set this time.
They're on Saturday September 17 at the Seahorse with the mighty Mississippi garage duo Bass Drum of Death. Tickets are $12 advance and $15 at the door. Buy them here.