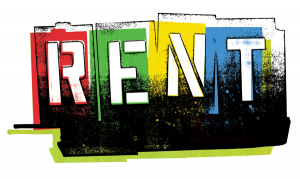 The young artists who perform in Jonathan Larson's update of Puccini's La Boheme are truly remarkable. They sing dance, and in the case of the rockin' pit band, play their way through 47 songs with energy, passion and above all, talent.
It's hard to single anyone out, because truly, they are a mega-talented cast, but I was blown away Jonathan MacArthur as the sashaying sunny-side-up Angel and by his loving and lovable partner Collins played by Matthew Beasant. There duet "I'll Cover You" was one of the show's (many) highlights and the reprise of it in Act 2 left not a dry eye in the house.
Geordie Brown was sensational as Roger and the duet "Light My Candle" that he sings with Mimi (beautifully played by Jessica Lynn DeCastro) is another show stopper.
There were some sound issues and not all the lyrics were clear, but overall all I really want to say is "Wow! Don't miss this show."
TICKETS: $37.50 and $29.50 at Ticket Atlantic locations and online. Saturday, 8 p.m., at the Spatz Theatre, Citadel High