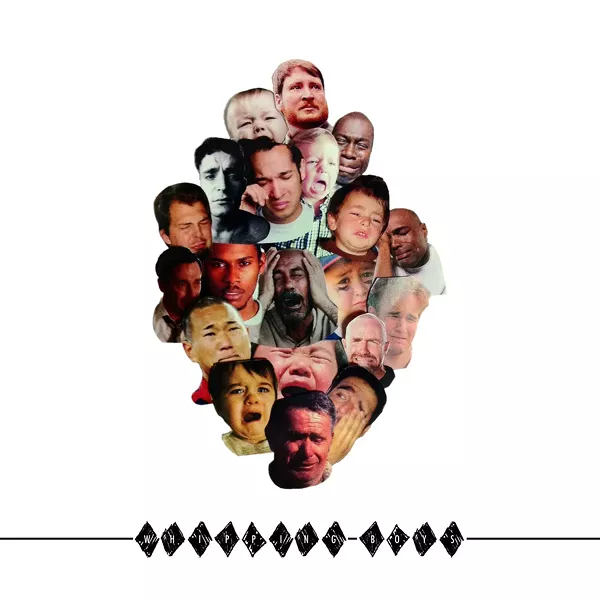 Don't cry, it's just the Cable-Knits Whipping Boys EP
Hailing from Calgary, Alberta, The Cable-Knits has crossed this mighty continent to bring you their idiosyncratic, fuzz-mangled pop ditties. Comprised of songwriters Nate Waters (Hunter Gatherer) and LeeJay Dunphy (Stawart Sons), the two take a collaborative approach to create singularly scatterbrained songs. "This band is a truncated version of mine and Lee's extended courtship. We met, started a band we thought no one would ever hear, made two tapes and, somewhere along the way, we just became two souls entwined as one," says Waters. Both aforementioned cassettes serve as tiny vessels for the duo's fascinating, jittery, lo-fi compositions. 

"We do it ourselves in my basement, because no producer on earth could stomach our winning combo of profound indecision and constant inability to perform under pressure," explains Waters. It's with a similar sense of self-effacement that Waters and Dunphy are approaching the group's first show in Halifax: "We're sort of a two-headed monster, trading front man duties a couple times each show. That always makes for a bit of an awkward moment. We really could use a Paul Shaffer-esque hype man, so consider this an open casting call to people with mildly effective social skills in the greater Halifax area to come do stage banter at our show whilst we fumble our guitars." Aside from the opportunity to straight razor your head, wear sunglasses indoors and make snide remarks about Julia Roberts' love life, The Cab-Nits (as they're known to superfans) will be dishing up an impassioned set of intricate pop songs for you to shake to this Friday, August 23 (10pm) down at the ol' Khyber Club.