You're only as good as the company you keep, so it's nice to see a little neighbours working together in the name of festive beauty. We call this Two Turtledoves on Fuller Terrace. via @illestwolf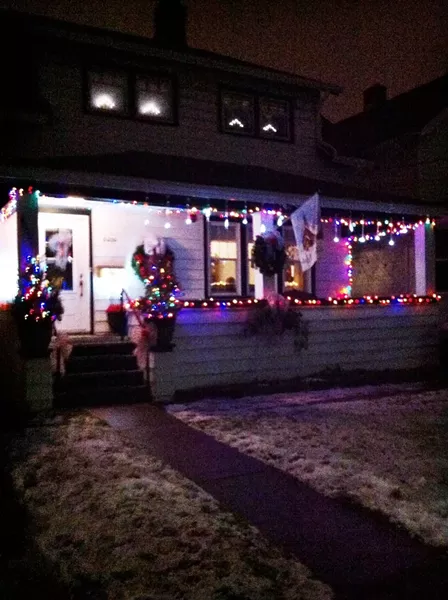 These lights were blinking like crazy, so capturing the true essence of this Willow Street holiday hullabaloo was apparently tough, but we think this rainbow display is pretty great. And look at that perfect dusting of snow! via @birdykins
We truly wish we'd find this under our tree. Brewster Gloade (also via @birdykins), all I want for Christmas is youuuuuu.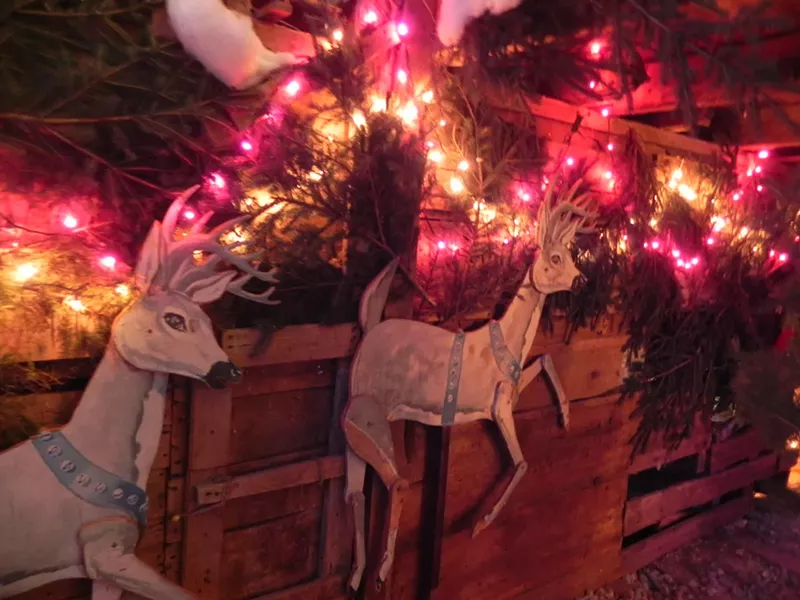 Have you guys heard of Xmas at Exit 10? It's a Dickens-inspired well-lit wonderland brought to you by the same folks who presented Terror at Exit 10 around Halloween (at 302 MacDonald Road, Shubenacadie). Meet the ghosts of Christmas past, present and future and see this work of art Saturdays and Sundays until December 29, from 5 until 8pm. It's $10 for adults, $5 for children and students and it's worth the little drive.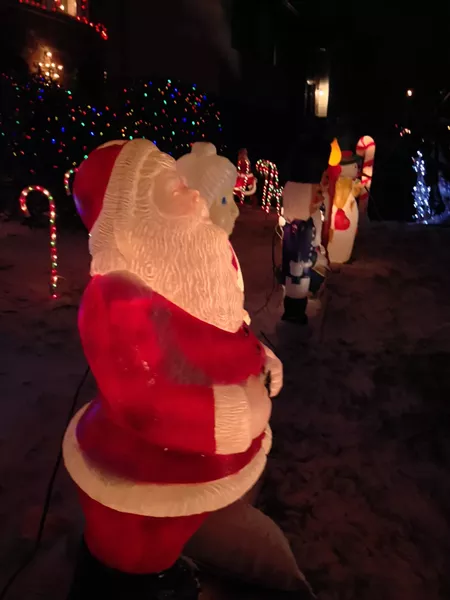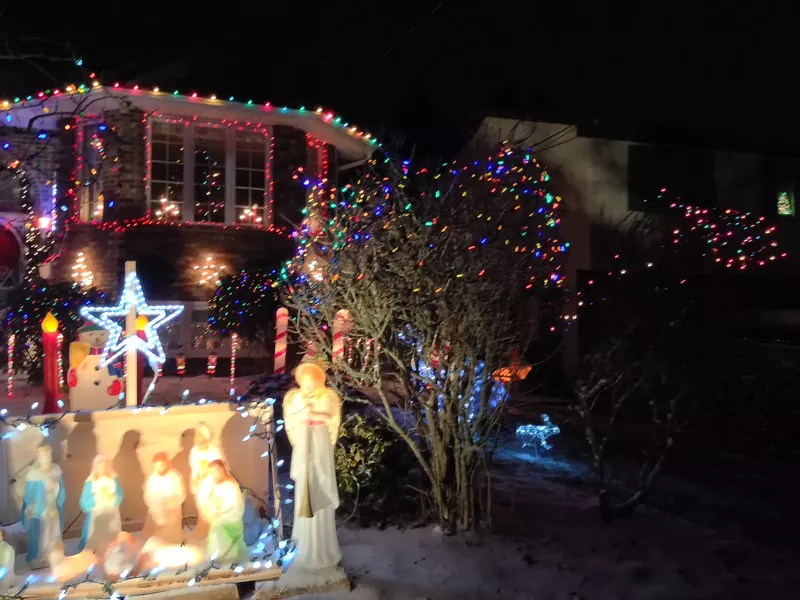 Kathleen Richardson-Prager tells us her husband, Ziggy, has been crafting fantastic light displays like this one (at 86 Stratford Drive in Cole Harbour) for 20 years. The pair aim to have the most decorated home in their neighbourhood...and we think they probably give all of Dartmouth a run for its money. Kathleen and Ziggy leave their lights on from 5 until 9pm if you're looking to check them out IRL.
Do you take pride in your holiday decor? Is your puppy under the tree as cute as Brewster? Have you been blinded by your neighbours well-crafted display? SHARE THE WEALTH! Send 'em to life@thecoast.ca or tweet to us at @twitcoast.