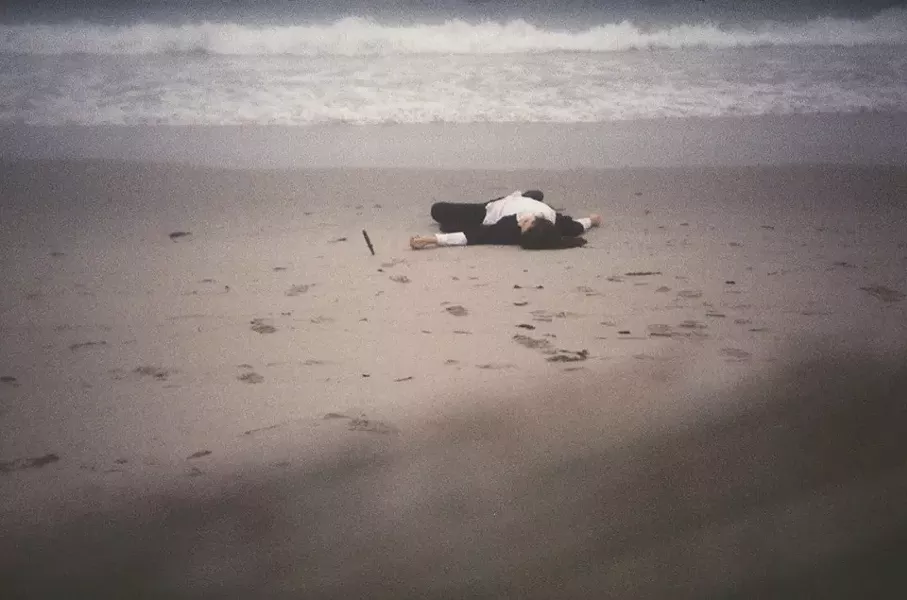 Matt Samways
Sleep and Longevity: a sensory-sound party Saturday at The Khyber
"The more you sleep, the less you live. It's pretty simple really," says
Matt Samways
, electronic artist and the head of Halifax-based avant-garde label,
Electric Voice Records
.
On Saturday night, Samways presents
Sleep and Longevity
, a multidisciplinary sensory-sound party at
The Khyber
(10pm, $5). With previous performances at Halifax's outsider art festival
OBEY Convention
, Samways has shifted his artistic practice from analog and digital electronic-experimental songs — heavy, dark, disorienting, passionate — to a live band. He'll sing six songs from his repertoire of
releases
backed by the instrumentation of
Jeremy Costello
and
Nick Dourado
(
Special Costello
), with
Seamus Dalton
and
Josh Salter
(
Monomyth
).
Sleep and Longevity, a "gothic lounge," also features electro-artist
JFM
(performing as
GIA
): "Bass-heavy and trashy," says Samways. There will also be performances by drone-experimentalist
Moss Harvest
and oblique-house music by
DJ Claire Dragon
, with a set by fresh scrap-jazz band
Kurt Inder
and live visual projections by
Alex van Helvoort
. The collaborative and engaging event is inspired by Samways' somber, challenging and consistent aesthetic principles.
"By taking up the components of my electronic instruments and transcribing them to acoustic and electric instruments and saxophone, we maintain the overarching aesthetic but it is presented under a different vibe," he says, "It's the same principle but in a different voice." As someone who operates on the fringes, who consciously rejects societal norms, Samways says "Sleep and Longevity" is inspired by his inability to sleep — his periods of insomnia cause periods of creation.
"Our biological and internal clocks are trained by society to function in a certain way. They shouldn't be," he says, "You can retrain the body and get more from life by changing your relationship to time. Because this is subversive as an idea, the expression of myself through my art is also going to be subversive, transgressive and sometimes perverse." His practice is thus motivated by his development and experience of each present moment: "It's about living the most you can while you can, because eventually we're all going to disintegrate ... thankfully." The event will be an exposure to the painful aspects of chronological experience. Wear black.