John C. Reilly and Colin Farrell star in The Lobster
Movie reviewers everywhere are loving
The Lobster,
the first English-language film by Greek director,
Yorgos Lanthimos
. The absurdist comedic satire is set in a UK near-dystopia where it's illegal to be single. So when David (
Colin Farrell
) gets dumped, he's immediately transferred to this freak-show singles hotel where he has 45 days to find a mate or he's turned into an animal of his choice. Like Salem the cat from
Sabrina the Teenage Witch
. David's choice is a lobster.
I don't even know where to start with this movie. I liked the fantastical animal concept (which feels Greek to me, shout out
The Odyssey
), the cinematography is stunning at times (even if it's very boring), and
Rachel Weisz
is perfect in everything she does. But that's really all I enjoyed about this movie. The satire was too heavy-handed, the classical
Hermann
-esque score was fucking annoying, and within 20 minutes, I was praying for this goddamned stupid movie to end. Excruciating. Also, the lady sitting next to me kept burping very pungent smells, which hampered an already
blah
experience. I'm still not sure why I hated
The Lobster
so much. I just did. I'm also still not sure why it's being so
highly praised
. Yes, the satire is effective: society
does
place pressure on people to find a partner, and yes, it's ridiculous because it's just an old-fashioned construct that serves society and not the individual. Sure, that sucks, but those conventions are changing, and
The Lobster
just seemed to make single people feel shitty about being single. Because, in the end, it gives in to the very thing it critiques. Plus, it's entirely heteronormative and racially exclusive and the comedy was redundant. And then the forest of 'loners' (a bunch of runaway singles) is depressing and violent. I can't tell which way this movie is swinging. You can't satirize both sides of the coin and expect to be coherent. So. Like. Just. What?
Aside from a few engaging scenes, and some great acting, I don't have much more to say about this one. Those two things alone don't save this movie for me. But if you're married and want to question your relationship, check this out! And if you're single and want to question your independence, check this out! If you can stand Colin Farrell's idiot face onscreen for more than 20 seconds (unlike me) then check this out! He's in every damn scene. I'm sorry I hated this so much.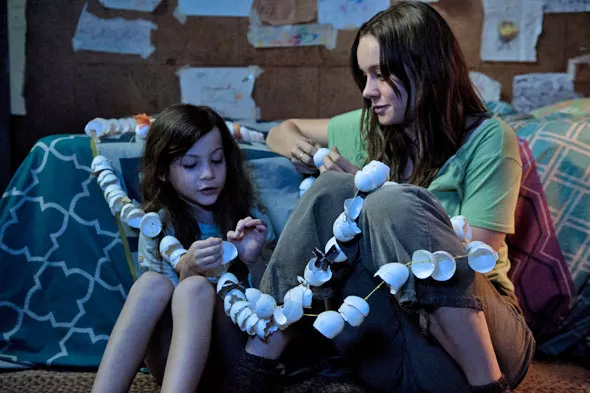 Jacob Tremblay (Jack) and Brie Larson (Ma) in Room
On Sunday,
Lenny Abrahamson
's
Room
won the People's Choice Award at the
Toronto International Film Festival
, an honour, and
an omen
of this film's potential. It screened that evening at the AFF; Halifax was the film's second audience ever. I'm going to keep this review short so that I don't blow anything for you. I think this film — based on the novel by Irish-Canadian
Emma Donoghue
— works better if you know nothing about it, so I'll just say this: go see it (limited release October 6; nationwide November 6). Very few films treat this subject matter with such sensitivity and compassion. Very few films can portray trauma beyond the characters; in
Room,
trauma is woven into the structure and pace of the film itself. It's an exquisite portrait of pain, perspective, love and healing. Exceptional performances all around. This one's a winner.