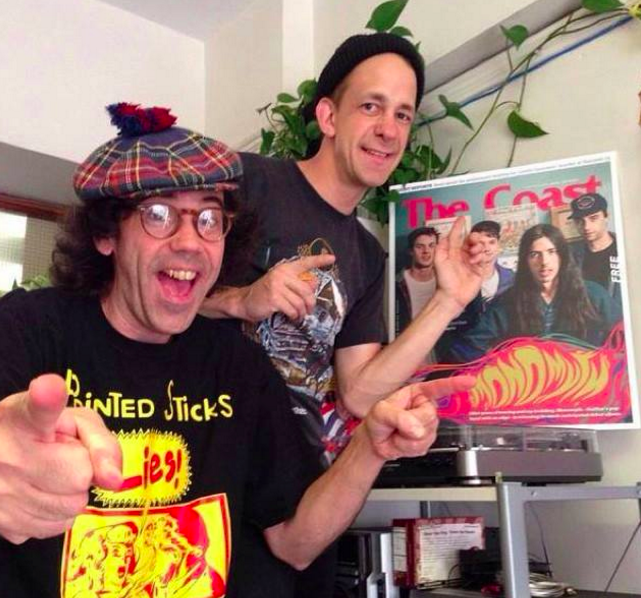 Mint Records
Finally a good reason to use this picture: Nardwuar, Robert Catherall and Monomyth on cover of The Coast at Vancouver's Mint Records last summer
Today, Vancouver's indie label
Mint Records
— home to
Nardwuar
,
The Evaporators
,
Jay Arner
and Halifax's very own,
Monomyth
— released
Hot Heros 2
, a compilation of
hot
new tracks from the label's roster and friends, with another Halifax's-very-own,
Heaven for Real.
Can you identify the label's aesthetic throughout this comp? Maybe they're isn't a unifying theme; maybe there is? It's really your call and I don't care what you think. These are sweet songs.