From the 1960s until the early 2000s, NBC's
Hollywood Squares
was one of the most popular game shows on television. Every-day contestants could win cash and prizes by playing question-and-answer Tic-Tac-Toe with well-known celebrities. Part of the show's allure was the candid look at the personalities of stars usually only known via script. It was a good old-fashioned hoot.
Now in its fourth episode,
Eastern Front Theatre
will present
Hali-Wood Squares
this Friday at the
Maritime Museum of the Atlantic
(1675 Lower Water Street, 8pm, $20) as a fundraiser for the Halifax theatre company. With returning 'squares' and new first-timers,
EFT
's director
Jeremy Webb
has planned a very special night of live comedy and music for this hilarious live game show. To make it extra fun, audience members can volunteer as contestants.
Your Host: JC Douglas

How you know him:
Former station manager, Q104FM
Local actor, current host of the C100FM Morning Show
Andy Fillmore
How you know him
:
Former Dean, Dalhousie School of Planning
Manager at "HRM By Design," and current Liberal MP for Halifax
Mayor Mike Savage

How you know him
: Former Liberal MP for Cole Harbour,
current Mayor of the Halifax Regional Municipality since 2012
Mary Lou Martin

How you know her
: Arts educator, instructor at Halifax Dance
Artistic director of the Chester Playhouse, Chester, Nova Scotia
Fat Apollo

How you know him:
Voted Best Local Character, Sexiest Person
and Most Hali-Famous by Coast readers, and a Hal-Con mainstay
Centre Square: Cathy Jones

How you know her
: Creator and star of
This Hour Has 22 Minutes

since 1992, former star of
CODCO
, 18-time Gemini Award winner
Cyril Lunney

How you know him
: The star of CTV Atlantic's
Morning Live
show
since 2003, as well as a local minor football and hockey coach
Louise Renault

How you know her
: co-host of CBC's
Information Morning
and host
of CBC Radio One's
Daybreak
, bilingual voice actor and performer
Heather Rankin

How you know her
: Juno-award winning singer in The Rankin Family
and The Rankin Sisters, soon releasing solo album, film & TV actor
Lisa Drader Murphy

How you know her
: Canadian fashion designer with label Turbine
since 1997 and her store LDM, Progress Club Woman of Excellence
Your Musical Guest: Ian Sherwood

How you know him
: A multiple Canadian folk music award winner
and ECMA nominee with his 2014 album,
Everywhere To Go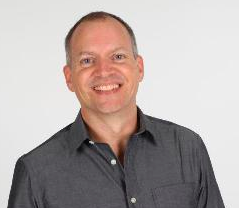 Host: JC Douglas (C100FM)