Ever wonder what it's like inside the Citadel clock tower? Do the tall buildings downtown capture your curiosity during your daily commute? And what's it like to be an architect, anyway?
Image via Doors Open Halifax.
You'll finally get a chance to satisfy your imagination and answer questions like these with Doors Open Halifax, a two day event running June 4th and 5th from 10 am to 4 pm. Allowing a glimpse inside some of the city's most interesting (and private) buildings, it's something not to miss.
Get to know your city better by exploring some Halifax's most notable structures! Not sure where to start? Below, we've picked out the five buildings we're most excited to tour:
5. Halifax Shambhala Meditation Centre

Tucked in Halifax's sleepy south end is this centre for finding your inner zen. No matter if you're on the path to enlightenment or just looking to de-stress, you'll learn lots at this free tour. Location: 1084 Tower Road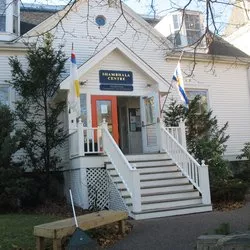 4. Icon Bay
Exploring Icon Bay, an all-glass high rise building, is like taking a walk into one vision of Halifax's future. See an example of the city's new architectural boom from the inside on this free tour, and enjoy beautiful views of the Bedford Basin. Location: 50 Bedford Highway
3. Grace United Church This Dartmouth church has a rich history- including surviving three explosions! A piece of the original foundation, dating to the 1800s, is still visible, and grand arching windows offer examples of stained glass art to enjoy. Free tours will be offered on the hour for all Doors Open guests. Location: 70 King Street
2. Dalhousie University School of Architecture
Take a peek inside the School of Architcture's studio spaces and learn about a day in the life of an architect. Rarely open to the public, this free tour gives an interesting overview of what it's really like to add pieces to a city skyline. Location: 5410 Spring Garden Road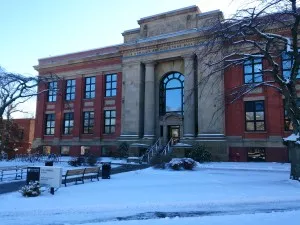 All Images via Doors Open Halifax
1. Old Town Clock Get a different view of the historic Citadel Park by climbing inside it's famous clock tower! For the first time in decades, the public will be allowed a glimpse into where the original Clock-smith and his family lived inside this Halifax landmark. Don't forget to take a selfie! Location: Citadel National Historic Site, 5425 Sackville Street