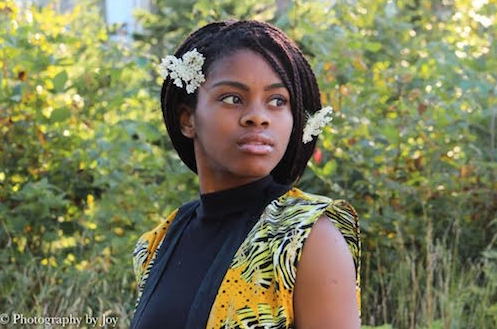 Joy Tagboto Photography
Selasie Tagboto will showcase her minimalist designs with bold prints at the PHASE fashion show (see number 5).
10. Pony Girl w/Dark for Dark, Century Egg
Friday Sep 9, 10pm
Buzzed-about local acts Dark for Dark and Century Egg warm the stage at Menz & Mollyz for Ottawa's Pony Girl, who describe their sound as "singing a song to get my own foreign life."
9. Love, Loss and What I Wore
Sep 8-11, 8pm
The late, great Nora Ephron (who penned You've Got Mail and When Harry Met Sally) crafted Love, Loss and What I Wore based on the best-seller of the same name by Ilene Beckman and coffee conversations with her friends. These emotive, relatable and funny stories held the stage for over two years in New York's respected West Side Theatre, and now you can catch them at the Dartmouth Players (33 Crichton Avenue, Dartmouth). Be prepared for tears and belly laughs.
8. Home Economics: 150 years of hooked rugs
To Nov 6
A display of hooked rugs from the past century and a half, this art show aims to highlight how craft and commerce are entwined—just like rug fibres.
7. The Princess Show
Thursday Sep 8, 8:30 pm; Saturday Sep 10, 1:30pm; Sunday Sep 11, 4:10pm
In a world where anime heroes, bass guitar rockers and pop epics abound, the beard-and-glitter bedecked Princess Edward puts it all on the line to save the one she loves most. Part of the Atlantic Fringe Fest.
6. Italian Weekend 2016
Friday Sep 9, 5-10pm; Saturday Sep 10, 11am-10pm; Sunday Sep 11, 11am-8pm
A three-day festival of food, music and culture where you can chow down on achingly authentic pasta and pizza. Bring your appetite and stretchy pants for a (big!) taste of La Dolce Vita!!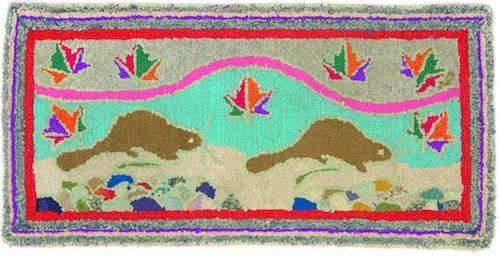 Courtesy of Mount Saint Vincent University Art Gallery
A hooked rug, circa 1940, on display at the Mount's Home Economics exhibition (see number 8).
5. PHASE Fashion Show
Friday Sep 9, 7:30-10pm
A runway full of fresh creations by emerging talent from daVinci College's Fashion Design and Merchandising Program sweeps through the Central Library.
4. Dark Matter
Thursday Sep 8, 10:30pm; Friday Sep 9, 6:45pm; Saturday Sep 10, 12:45 & 9:45pm; Sunday Sep 11, 2:35pm
A comedy as dark as the night sky, this play explores grief through a discussion of astrophysics and the supernatural on Plan B's Fringe Fest stage.
3. MASTERCLASS with José Luis Guerin
Sunday Sep 11, 11am-3pm
Spanish director and documentarian José Luis Guerin talks filmmaking and inspirations at this informative session for movie-lovers and aspiring filmmakers. Part of a lecture series presented by the Atlantic Filmmakers Cooperative, this event is held at Dalhousie University's Centre for European Studies (1376 LeMarchant Street).
2. SNFU w/Scumgrief, The Graboids
Sunday, Sep 11
Edmonton punks SNFU have been partying harder than you since the '80s. Come to this show and try to keep up, OK?
1. UNI (United Not Isolated) Gottingen Street festival
Basketball Friday Sep 9, 4-7pm and Saturday Sep 10, 2-8pm; Market and music Friday Sep 9, 6-11pm
A street festival all about community togetherness, UNI is aiming to help you know your neighbours. Activities include a basketball tournament at the Gottingen YMCA, live music by the likes of Ghettosocks, JBRU and Jodi Upshaw, and an open-air market in collaboration with North By Night Market. Handcrafted art and food, music to make you groove and the chance to practice your best basketball moves means there's something for almost everyone!