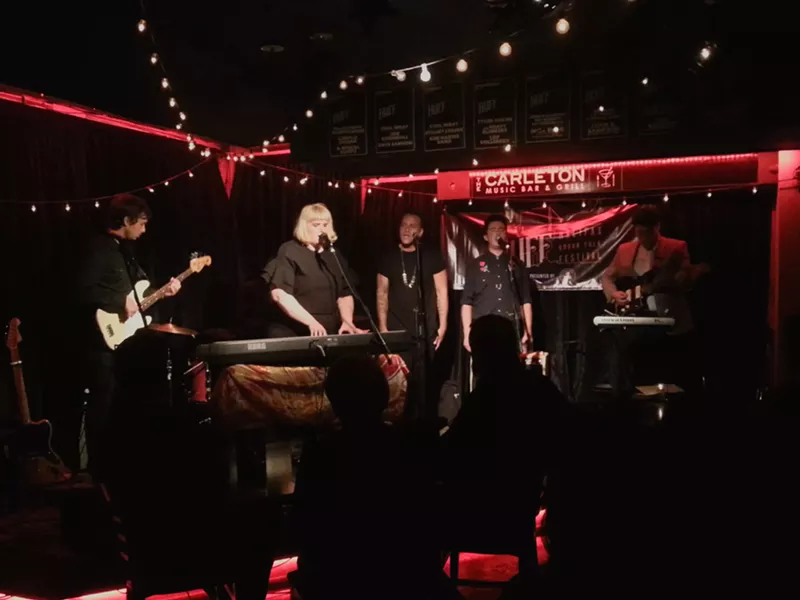 Gabrielle Archer
The angelic Kim Harris
Tyler Messick and Virgil Muir were a great start to the third night of HUFF. Stewart Legere was the next to take the stage and his set was comprised of beautiful songs and excellent anecdotes. He played songs from his latest release,
Quiet the Station
(recorded at Village Sound), which he describes as "a great album for car crying." My favourite song he played was "Where We Are Going," a piece he wrote for newly engaged friends of his. The headliner of the show, Kim Harris, who was celebrating her birthday, hit the stage with a full 5-piece band. I could write a review on her stage banter alone, but I will resist and just tell you to look up Joey the Raccoon (Official) on Instagram. Harris' set was a combination of old tunes and new ones off of the much anticipated, yet to be released, new record. Nothing I say can really do her talent justice so I would really like to encourage you to check out her album,
Only the Mighty.