10
Columbus screening
Friday

Set in the architecturally-rich small town of Columbus, Indiana, this Carbon Arc flick follows a friendship between a local and a young man stranded in the town. As the two explore Columbus' sites, a relationship blooms—but can it exist outside this specific time and place?
9
MettalFest
Friday // Saturday
Two nights of head-bangin', hell-raisin' noise that'll bust your eardrums, Gus' Pub's mini-fest features the likes of Aggression, Beyond Eternal, Doom Machine and Dark Shrine.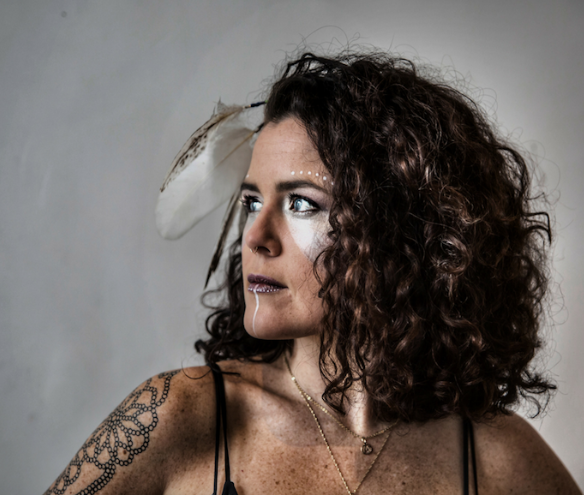 Photo credit Lisa MacIntosh
Iskwé blends trip hop and R&B with her Indigenous roots for a sound you've never heard before but will need to experience again (see 1).
8
Big Budi Band Family Band Variety Show w/Bah Nah Nah
Thursday
The family and friends variety show where some of Halifax's best musicians share unarmed, playful sets with an unhinged orchestra comes to The Seahorse. We can't wait to see Best of Halifax Readers' Choice winning best new artist Aquakultre share the stage with Special Costello, Rabies and more.
7
Letters from the Front: A Remembrance Day performance
Saturday
An intimate and inspired tribute to those who served on the front lines of World War Two, this contemporary dance reinterprets letters between soldiers on the battlefield and their loved ones back home. Held at Pier 21.
6
Pour/Taste: Not Your Average Wine Tasting
Friday
Halifax Pride invites you to 2487 Maynard Street for a wine tasting made livelier with burlesque, drag and fashion shows. Bust out your formal wear and get on it.
Photo credit Krista Comeau
Ursula Johnson's big art world win is celebrated with an equally-epic dance party (see 3).
5
15th annual north end dance: The Sounds of Motown
Saturday
Do the locomotion at this retro-tinged fundraiser for Ward 5 Neighborhood Center at the Forum.
4
Lindsay Dobbin with John Little: Forging a Life
Thursday
To celebrate the opening of blacksmith John Little's sprawling retrospective show, artist Lindsay Dobbin delivers an interactive percussion performance with Little's sonic sculptures joining the fray at the Mary E. Black gallery.
3
Moose Fence: A dance party in celebration of Ursula Johnson
Friday
The first Atlantic nominee to win the prestigious Sobey Art Award since its inception in 2002, this Art Bar party celebrates Johnson's accomplishment with beats by DJ 50k and DJ ANDEROC.
2
Princess Rules
Thursday // Friday // Saturday // Sunday
A stand-alone sequel to the 2016 Halifax Fringe smash The Princess Show, this play sees Princess Edward reinventing her pop star persona and gunning for fame at any cost from The Waiting Room Theatre's stage.
1
Iskwé w/Arsoniste, Rococode
Friday
Imagine if Bjork and Erykah Badu made an album together in Bristol, UK's trip hop scene and you start to get a taste for Iskwé's sound: The singer-songwriter weaves together her Irish and Cree/Dené roots with political lyrics, trip hop breakbeats and an R&B sensibility for the magic mix your ears didn't know they needed. See her cast a sonic spell at The Carleton.