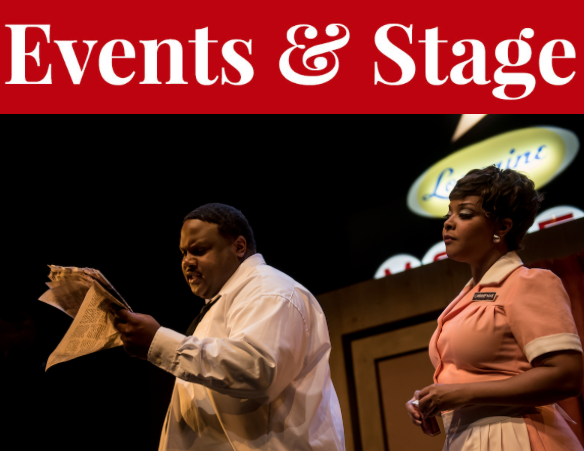 Tristan D. Lalla photo
Neptune's latest play The Mountaintop reimagines Martin Luther King Jr's final hours.
The Black Affair Fashion Show
Saturday 
Local lines Taylor Made Clothing, Art Pays Me, TREV, Winners Circle, Mae Lyn Creations and Maybe Now Collections grace the runway at The Bus Stop Theatre while North Preston rhyme slayer MAJE keeps the beat. more deets
Saint Patrick's Day Parade
Sunday
The annual St Patty's celebration returns almost a week early, departing from Terminal Road before winding along Lower Water Street to finish at Historic Properties. Arrive early for the best view—and don't forget to dress in green. more deets
The Mountaintop
Thursday, Friday, Saturday, Sunday
A moving, fictional retelling of civil rights icon Martin Luther King Jr's final hours—from his speech "I've Been to the Mountaintop" to his assassination the following day—takes the stage at Neptune Theatre. more deets
The Taste Halifax Burger Bus
Friday, Saturday, Sunday
The Coast is here to help you get ready for Halifax Burger Week 2018 with a VIP tasting tour stopping at five official Burger Week locations for sample-sized burgs and expertly-paired half pints. Meet at the Halifax Marriott Harbourfront for pick up. more deets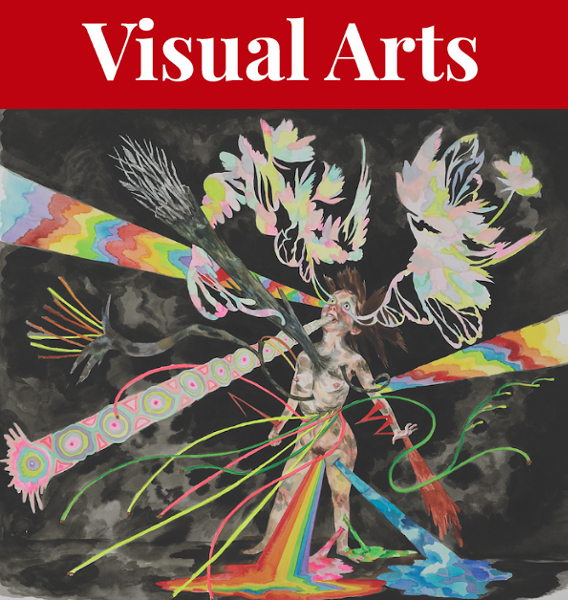 Emily Vey Duke artwork
Shary Boyle and Emily Vey Duke spent a decade collaborating verses and drawings for the sprawling storytelling of The Illuminations Project at the AGNS. 
Not Before Time
Thursday, Friday, Saturday, Sunday
Since 2009, Catherine Farish has been experimenting with player piano rolls, both as a part of her art and a surface for it. At this Studio 21 show, she creates a kind of organized chaos, with doodles and scribbles spooling outward as a contrast to the neat sequencing expressed by the perforated holes on the piano rolls. more deets
Missing Women
Thursday, Friday, Saturday, Sunday
Anna Quon's work about women who went missing on the Highway of Tears started as a page poem but has developed into a five minute film, cataloguing erasure and disappearance The Craig Gallery. more deets
The Illuminations Project
Thursday, Friday, Saturday, Sunday
Shary Boyle and Emily Vey Duke build a lush world to get lost in, with a decade's worth of call-and-answer drawing and writings telling  the story of the wild, irrepressible Bloodie, a girl exploring a land of fairytales and philosophy. more deets
Erin Hollingshead artwork
Summer
Thursday, Friday

Erin Hollingshead returns to the Corridor Gallery with realistic portraits of contemporary women, exploring the essence of the greatest season by throwing an element of the fantastical into the mix. 
more deets
Riley Smith photo
Aquakultre lights up The Seahorse with sharp verses Thursday. 
International Women's Day Celebration 2018: DJ Miss M, DJ Anderoc, DJ Noelle Six, Shevy Price
Friday 
A stacked lineup of all-women DJs (including International DJ Of The Year DJ Miss M) keeps the dance floor bumpin' all night long at Reflections. more deets
Nicole Ariana w/Austin, Aquakultre, Woadie
Thursday
This whole Seahorse Tavern lineup is lit, but Aquakulture's red-hot verses will heat up your Thursday night like no other. more deets
Moscow Apartment w/Bella Larsen, Dunnery Bond
Sunday
Toronto duo Moscow Apartment remind you to be proud of who you are with confident lyrics blended into powerful, passionate song. more deets
Future Girls w/Jon Creeden, Goldbloom, No, It's Fine.
Thursday

Punky perfection Future Girls share the stage with a slew of talent, including the can't-miss fun of indie rocker No, It's Fine. (pictured). 
more deets