Good writing is like giving sight to the blind. I'm sure an exercise in many creative writing programs is giving the age-old thousand words to a photograph of the writer's choosing. I started listening to William Least Heat-Moon's cross-American odyssey
Blue Highways
and it feels as if he's describing a series of photographs he's taken while crossing old-highway America, much like I'm doing on this bicycle. Good travel writing is equal parts impressions and history.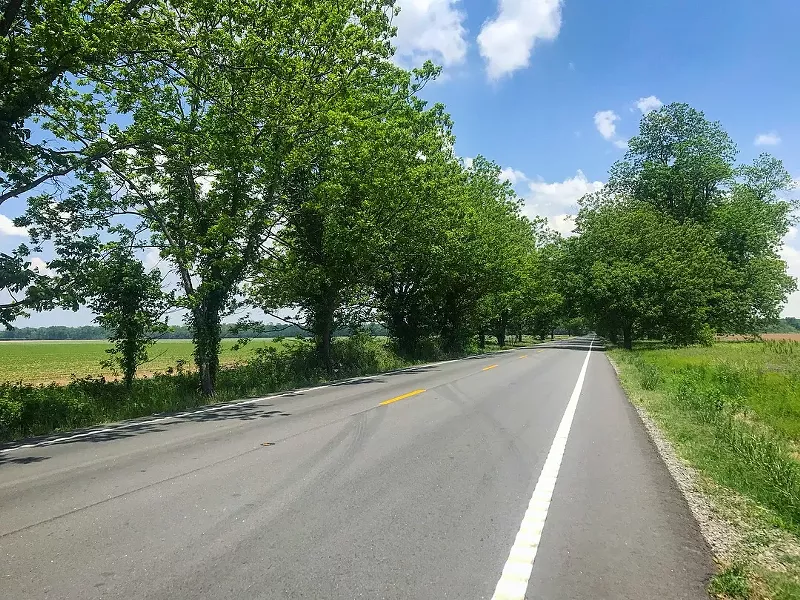 A few hours outside of Little Rock, I stopped at a one-gas-station town and was eating my snacks and rehydrating outside the station when a man driving a golf cart pulled up. The man was wearing shorts, an open Hawaiian shirt and a hat that said Veteran on it. I can't remember if he was wearing shoes or not. He asked if I knew where I was. I paused chewing the rest of my peanut-buttered cracker and replied, "Arkansas?" "Where in Arkansas?" Was his next question with an audible wind noise accompanying his chosen interrogative. I butchered the pronunciation saying Lonoke, like it was a Japanese delicacy. He then corrected me with its correct pronunciation: "Lone Oak."
He then launched into a story that sounded as if he told it the same way to anyone who was passing through and had a second to hear about how the town received its name. Initially the place was just a depot stopping point for the railroad and needing a name for the stop, they named it Lone Oak after the an oak tree which stood on its own nearby. After asking about my journey and where I was from, he asked if I'd like a tour of the town, so I cycled along-side his cart while we meandered by where he grew up/where his elderly mother still lives, where he played baseball, his high school. (Later that day he was having a BBQ—I saw the large rented grill and nearby some grave markers that in addition to the dates of brith and death included a "class of" date too. Apparently the class reunions are a big deal in Lonoke).
We finally arrived at the small town museum. I had seen a few of these already on the tour but now wish I had stopped in on each one. This was by far the most creative and thorough of all the town museums I had seen, with an entire local history from settlers, Civil War history to when the town was at its boomiest housing a nearby military airplane manufacturing plant and airfield during the second World War. In addition to this normal amount of historical account, the museum also housed a rather large taxidermy collection of local animals as well as an reproduction of the town as it was around the turn of the century. The model town was life-size too, with mannequins, and built entirely by the family that owned and ran the museum.
There was much detail, I ended up asking the museum's owner as much about their building process as I did about the history of the town. They found old antiques to fill the life-size dioramas, they printed off labels to things such as to fill the shelves of canned goods in the general store, they had a floodlight as the nose-light to an on-coming locomotive painted and sculpted onto the wall. If only every stop on this tour had a sweet local with some time on their hands to reveal hidden treasures.
Hazen was the first place I've stayed on this journey that was on a quiet summer lake. Arriving late in the afternoon with golden hour in full shine, this small lake looked pretty idyllic and quiet, sheltered from the nearby highway. Sitting on the dock with people fishing nearby packing up their coolers and heading home, it was a great place to read, with nature filling my periphery and soundtracking my thoughts.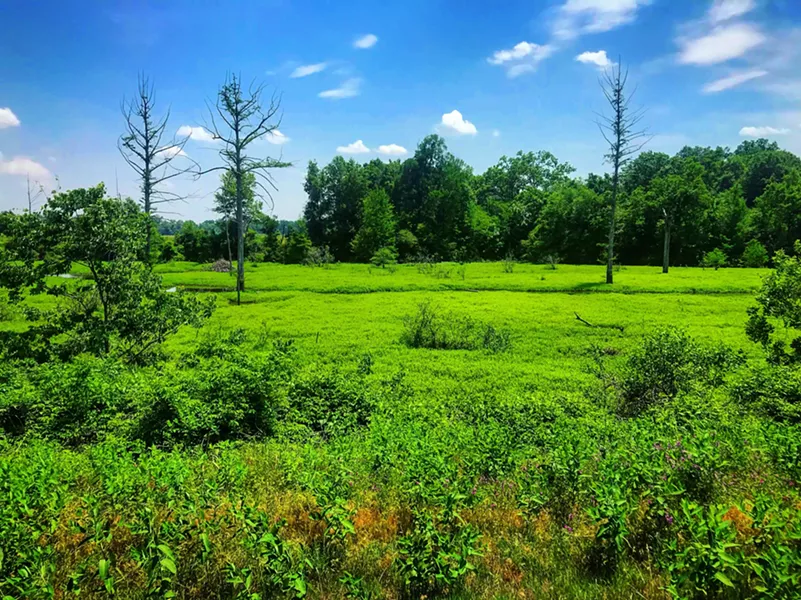 The landscape is so lush and green now. It's humid and feels tropical.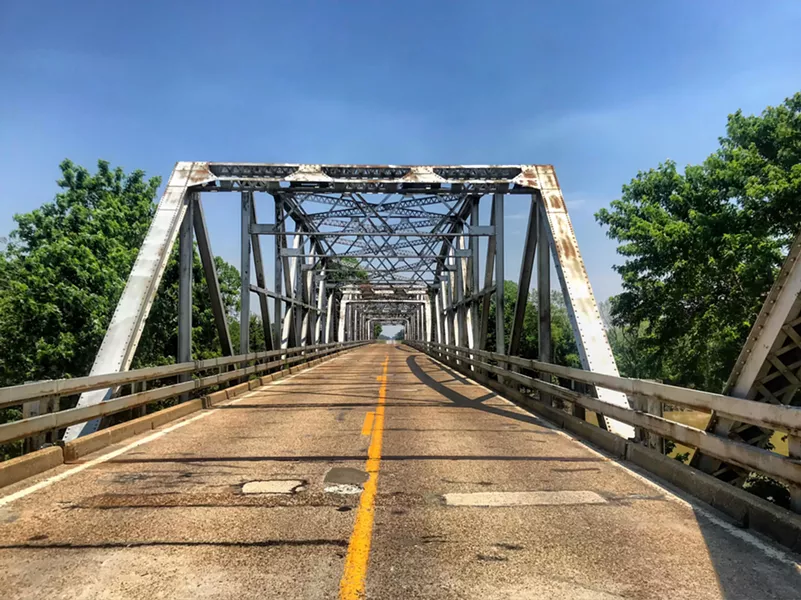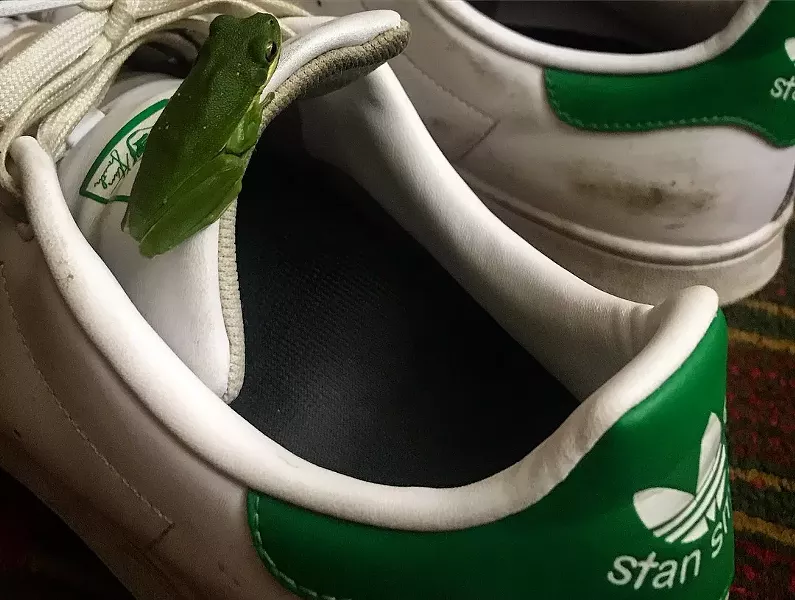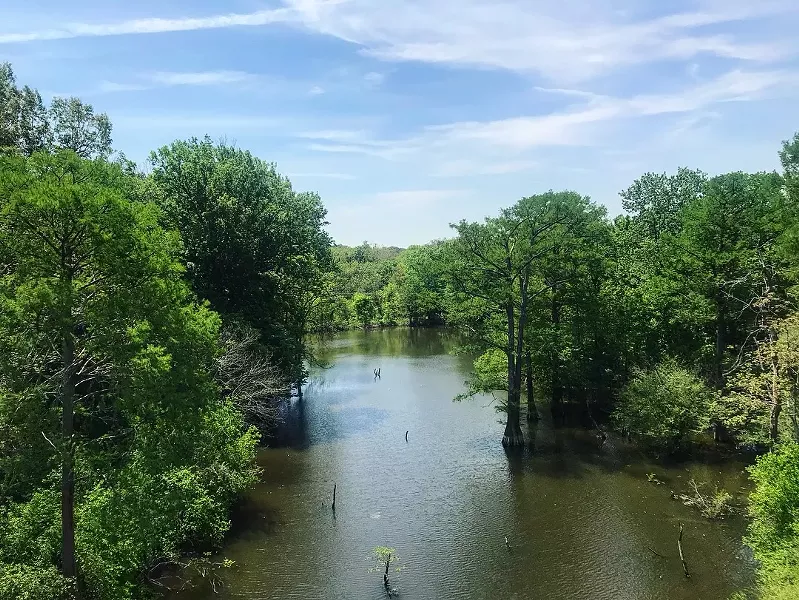 There are many places where you're travelling along roads which are scarcely above the waterline, with gates permanently left ready to swing shut with a sign saying Road Closed. The topography can look at times more northern from the waist up, yet all living in a bayou that an alligator swimming by would not look out of place in.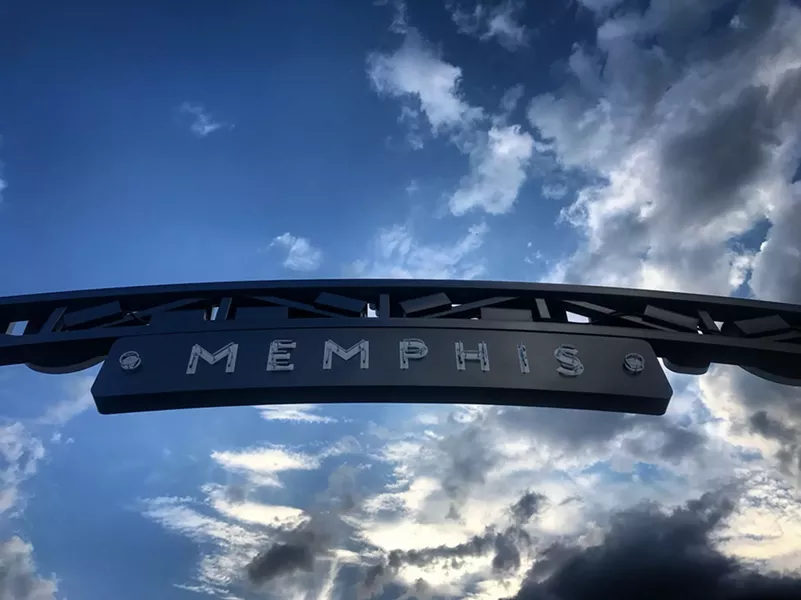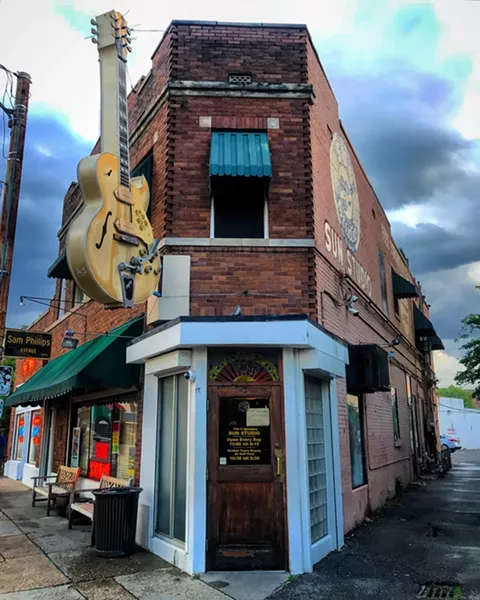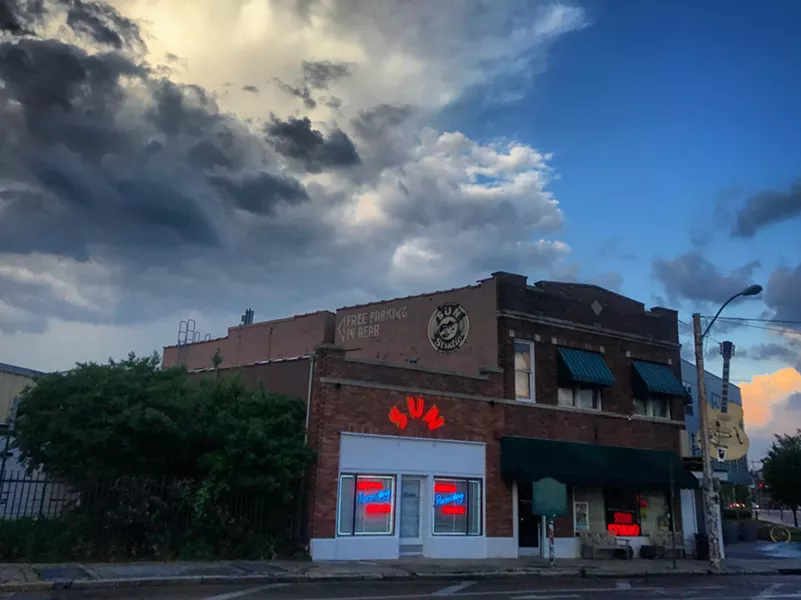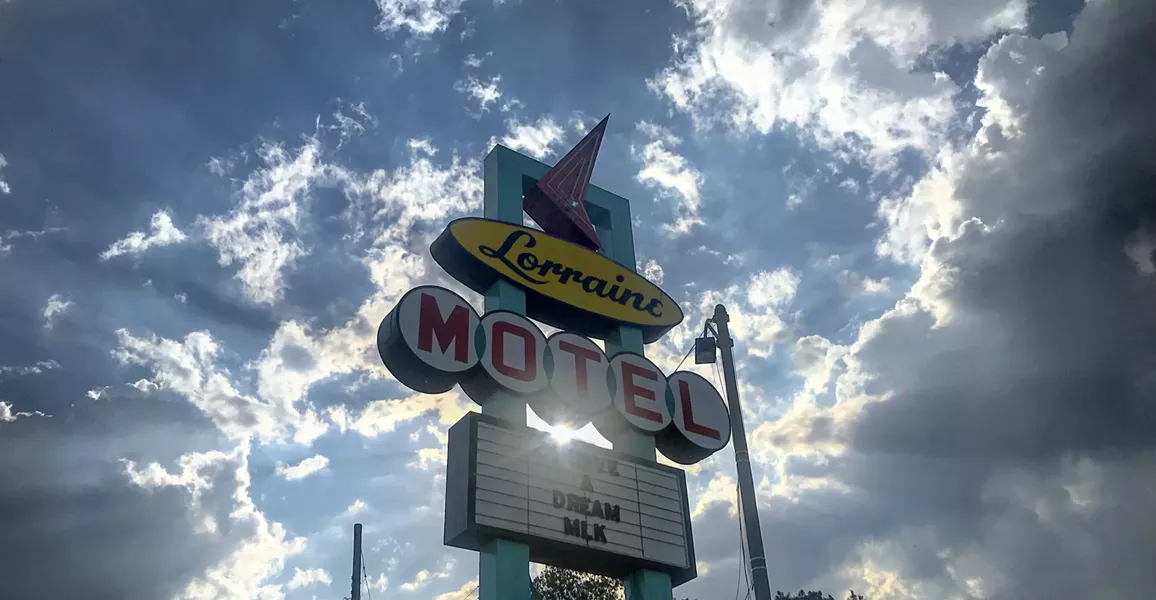 I've been excited about arriving in Memphis for years due to its place in the history of music and severely heightened by the reading of Amanda Petrusich's brilliant musical travelogue,
It Still Moves
. The city did not disappoint: I visited Sun Records, The Museum of Rock n Soul, The Civil Rights Museum and The Stax Recording Museum. So much history, so many excited baby-boomers excited to see all things Elvis-related (I didn't make it to Graceland on this journey).
The bizarre story of Memphis' most ambitious building is interesting having been designed in 1954 as The Great American Pyramid, only to be completed in 1991 by the designer's son as an arena for sports and events, and now is predominantly a Bass Pro Shop. This building is one of the most unique I've ever seen.