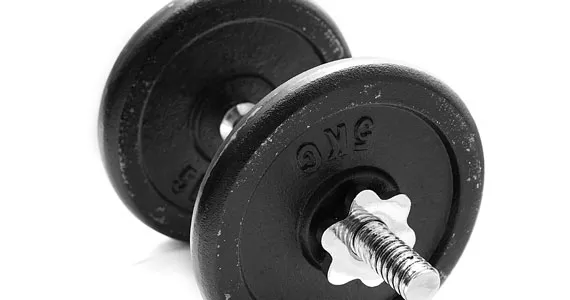 360fit
900 Windmill Road, Suite 107, 407-2525 360online.ca
Personal training is a religion at 360fit, led by Best of Halifax-winning trainer Devin Sherrington. You can try the all-over fitness of the Boot Camp, the Fried Legs (not a chicken dish) and Abs, Total Body workout, or maybe you need to channel your aggression into a little kickboxing? There's all that and more at 360fit.
Core Essentials
50 Queen Street, Dartmouth, 830-8052 coressentials.ca
Sometimes you just need someone to kick your ass, in the nicest way possible. Consider the personal trainers at Core Essentials, who offer boot camps and group training for couples and friends. There's also indoor cycling, zumba and a whole lot more.
Dartmouth Sportsplex
110 Wyse Road, 464-2600 dartmouthsportsplex.com
The Sportsplex is here for all your fitness needs, with a pool and ice rink, as well as offering yoga, tai chi and qigong, zumba, step or spin classes, karate and body-building. Try running on the indoor rubberized track surface---good for the knees---or even, if you are really ambitious, consider the triathalon training. An adult membership is $101 a month, $540 for a year and payment plans are available.
GoodLife Fitness
goodlifefitness.ca
GoodLife has locations across the city--- including Park Lane Mall, 425-2348, and Scotia Square, 492-9289, with women-only clubs at 1333 South Park Street, 422-6696, Joe Howe Atlantic Superstore, 453-7724, and 278 Lacewood Drive in Clayton Park, 445-8348---for your convenience and need to perspire. Consider joining for immediate access to cardio machines, free weights, group exercise classes, massage therapy and personal training.
Halifax Circus
St. Matthew's United Church 1479 Barrington Street, halifaxcircus.com
You don't actually have to run away anymore to join the circus, you can just get in touch with Halifax Circus for professional training in circus arts. An eight-week session ($184) began January 11, but if you give them a call (292-9055) they'll be able to tell you what classes (including juggling, acrobatics, aerials, hand balancing and physical theatre) you could still be part of by joining mid-stream. Semi-private, private classes and group bookings are also available.
Halifax Running Club
halifaxrunningclub.com
With a good pair of shoes and mercurial winter weather, you can often run right through the winter in Halifax. Contact the HRC to meet like-minded runners, go on weekly group runs and participate in seminars. As anyone who does team sports knows, getting fit can be as much about community and socializing as is it about increasing your heart rate.
Serpentine Studios
1668 Barrington Street, Suite 200, 406-1668 cabaretserpentine.com
Shimmy your way to better health by taking classes with bellydance masters. Try one of three styles (classic Egyptian, tribal fusion or American tribal xtyle) or, if you'd prefer, try clases in Circus Fit (burn calories with a professional circus artist), Acroflex (a combination of circus poses and yoga), Hula Hoop or yoga. Ask about specialty workshops including frunken master and sword skills!
Seaport Market Yoga
1209 Marginal Road halifaxfarmersmarket.com
There are plenty of fine yoga studios in town, including Bikram Yoga Halifax, Moksha Hot Yoga, Halifax Ashtanga Yoga Shala and Therapeutic Approach. We mention Sean Drohan's classes because they're the newest, and Drohan has been on Eastlink TV's The Path of Yoga, so you may have already had a taste of his work. His classes are Wednesday, noon-1pm and Sunday morning, 11am-12:15pm, in the Rooftop Gallery Room. Registration is $50 for five weeks, or a $12 drop-in fee.
Studio in Essence
1717 Barrington Street, 405-5500 studioinessence.com
Maybe you were considering pilates, which SIE does, but why stop there? They do classes in pole dance fitness and aerials for people of any age, body type or fitness level. Imagine tuning your body like a musical instrument while levitating above the floor? Do it here.
YMCA
1565 South Park Street, 423-9622 ymcahrm.ns.ca
The Y is a key contributor to Haligonians' better health. For a reasonable $52.50 a month you have access to a huge selection of group fitness possibilities---from aerobics to zumba, yoga to African dance, with circuit training, cycling, fit camp, kettle bell circuit and lots more in between---as well as your typical facilities (pool, weights, raquetball courts) for whatever else you want to do.