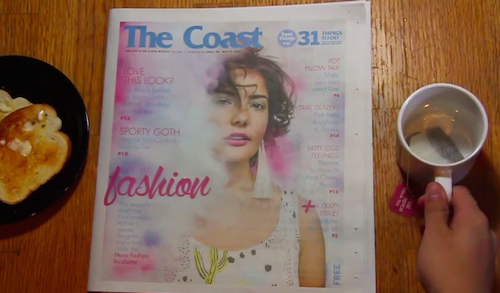 This week's print copy of our newspaper is a milestone: the 1,000th issue of The Coast. And whether you are a longtime reader or a newbie, you are part of this accomplishment. So thanks, and congratulations. Feel free to raise your voice in song to welcome The Coast's millennium.
One thousand issues ago, The Coast was six friends dreaming of giving Halifax a feisty indie paper like the greats we'd read in other cities: the San Francisco Bay Guardian, Boston's Phoenix, the Montreal Mirror. One thousand issues ago, the Macintosh computers we used to make The Coast were marginalized in the working world, and people in the booming publishing industry worried about Apple's future. One thousand issues ago, Halifax's independent music scene was attracting fans from all over the pre-internet world, and we were the only local media paying serious attention.
It was a perfect time for The Coast to arrive as a voice for the next Halifax. Then, as now, old-boy culture judged the city by the status symbols it lacks—a CFL team, endless call centres for Fortune 500 companies, a third bridge. The music scene of 1993 was a thriving microcosm of what the city has, things like community, creativity and resourcefulness. The old boys' inability to see value in the scene, at least until American record companies started pumping money into it, was a tangible example of their limitations.
Issue by issue since then, The Coast has borne witness to (and sometimes stirred up) the tension between old and next Halifax. Along the way, the Coast community has steadily grown. Between print and online we have very nearly 100,000 readers a week, and the studies we've done reveal most of you still read the newspaper version. That's good, because we still like making it, and with only three independent weeklies left in Canada (us, NOW in Toronto and Vancouver's Georgia Straight), it's important that we represent.
We'd love you to help represent by using the hashtag #IreadTheCoast in your onlife. It's a rallying call to our community for issue 1,001 and beyond. After all, the next Halifax might have got its City Hall when the Central Library opened in December, but old Halifax hasn't given up power yet.