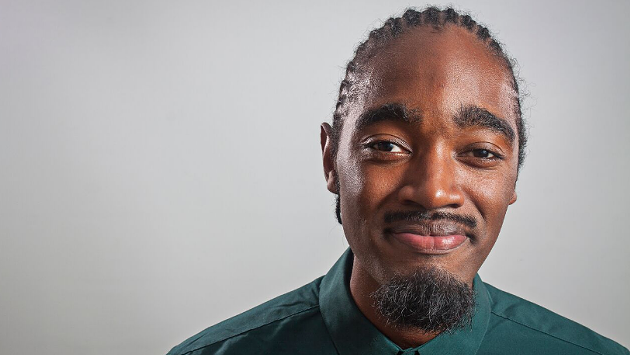 The Coast sent all 53 candidates running in HRM's municipal election the same 15-question survey in order to help their residents and our readers know a little more about who's running for council. Here's what Lindell Smith from Halifax Peninsula North sent back.

———
Why should residents of your district vote for you?

District 8 is where I'm from and I want to be a strong voice on council for our area. I have experience consulting with government and community organizations, leading initiatives that strengthen partnerships between businesses and residents in the district and working on projects that involve allocating funds to community groups and young entrepreneurs. This is home to me and I want to ensure that our district grows in ways that benefit the people who live here.
What's something you wish people were talking about more this election?

The importance of engaging young people and encouraging them to get involved at the municipal level.
What's the last thing you Googled?

Vancouver's living-wage policy.
What's the most accurate criticism someone's made about you?
I spend too much of my time focusing on how to help others.
What was the first concert you ever went to?

Snoop Dogg in Sydney, Cape Breton.
What was the last movie you didn't finish?

The Martian
What pisses you off?

People who manipulate facts. Oh, and when my daughter leaves empty juice containers in the fridge.
What's changed the most in your district since 2012?

The amount of development for sure, but also the number of young people who aren't involved in community programs or using resources that were created for them.
What's a specific moment in politics or your professional life that you really regret?

I wish I spent a bit more time focusing on my personal well being.
What's the last thing that made you really laugh?

Seeing the #ItsThyme Gimlet on Lion & Bright's cocktail menu!
What's your go-to meal when cooking?

Chicken Parmesan with bow-tie pasta. *Yummm*
What worries you the most about the Halifax Regional Municipality and the issues it's facing?

I  fear that old planning policies will continue to catch up with us and create an infrastructure nightmare. I also worry that there won't be an increase in supports for HRM staff, making it difficult to get more done.
How would you describe your opponents in this race?

Many.
What's something you don't know, but want to learn?

I'd like to learn more about astronomy.
What do you promise NOT to do if elected?

Forget the people who got me elected.