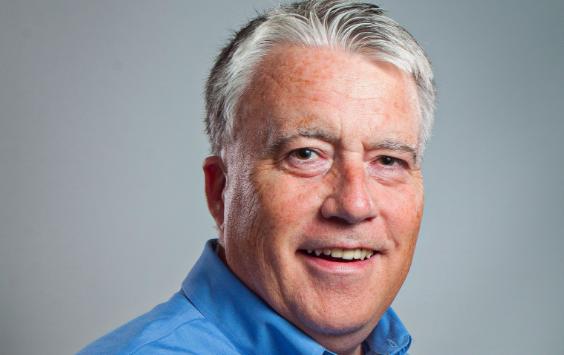 The Coast sent all 53 candidates running in HRM's municipal election the same 15-question survey in order to help their residents and our readers know a little more about who's running for council. Here's what Patrick Murphy from Halifax Peninsula North sent back.

———
Why should residents of your district vote for you?

I have a track record of working hard for the district from 2004 to 2008. I've shown a keen interest in the local level of government since 2000, when I first put my name forward for city council, and even before then with community involvement. I have experience working on council, being a voice for the north end in Halifax, and I worked well with other councillors. I am focused on protecting the neighbourhood for good development that fits in with the character of the neighbourhood. I have developed youth strategies and recreational opportunities and I'm committed to continue building a great community for the north peninsula. I have been and will be an advocate for seniors and the those with accessibility challenges.
What's something you wish people were talking about more this election?

Better transit on the peninsula, focusing on helping the working poor—people who are making their way but not always getting ahead—and engaging our citizens more on what's going on in their city government on a day-to-day basis.
What's the last thing you Googled?

Montréal Canadiens 2016 roster.
What's the most accurate criticism someone's made about you?

I talk too fast and I sometimes mumble like Don Connolly.
What was the first concert you ever went to?

Doobie Brothers at the Metro Centre.
What was the last movie you didn't finish?

The 14th showing in my house (by my wife) of Star Wars: The Force Awakens.
What pisses you off?

Impatient drivers and people throwing cigarette butts on the street.
What's changed the most in your district since 2012?

The total bombardment of development without people being engaged in what is going on. Probably the biggest changes since the Halifax explosion.
What's a specific moment in politics or your professional life that you really regret?

Not getting 213 more people out to vote in 2008.
What's the last thing that made you really laugh?

My campaign team, everyday—they make me laugh and cry.
What's your go-to meal when cooking?

Peanut butter sandwiches.
What worries you the most about the Halifax Regional Municipality and the issues it's facing?

The type of growth and development we have, the provincial government not doing their part when it comes to the upkeep of affordable housing and building more affordable housing, the size of the electoral districts in the municipality and the resources to serve them properly.
How would you describe your opponents in this race?

All seem to have a genuine interest in serving the municipality.
What's something you don't know, but want to learn?

I'd like to learn more French.
What do you promise NOT to do if elected?

I promise not to get too wrapped up in too many committees to the point of negatively impacting my ability to spend time with the people I was elected to serve.