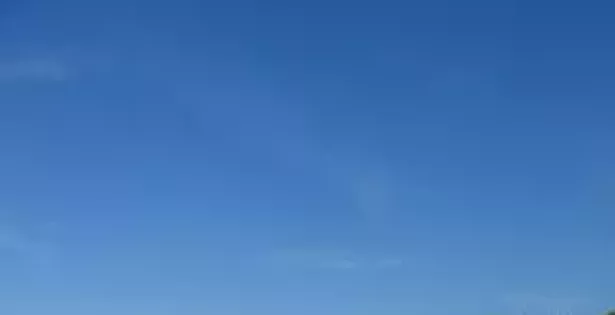 I am having a hell of a time keeping up with these damn blogs. Today I had a full day of work, an early evening run, and a show to attend, and in between all of that I have to recap Sunday's adventures. Sometimes I think keeping this journal together is a bigger challenge than running the marathon. If I get carpal tunnel and a pair of busted up legs for my efforts, there's gonna be hell to pay.
I woke up Sunday morning tense and nervous about my long run. Sure, I had pulled off 20 kilometers the weekend before, but 30 kilometers is no walk in the park. My course, a rural point-to-point that weaved from Chris' house in Hampton to my mom's house in East Saint John, was designed for successful completion (once I ran past 15 kilometers there was no turning back), but it definitely wasn't easy. The hills were rolling, steep and endless, and after I left Hampton there was no sign of civilization until the French Village Quick Way, a mere 27 kilometers into my run.
Luckily, Chris agreed to come along on his mountain bike (I guess our five kilometer trek on Friday inspired him), so at least I wasn't heading into the wilderness alone. After shaking off the morning doldrums, we feasted on a yogurt, toast and tofu bacon breakfast, put on out workout gear and walked to our starting point.
Because of the distance involved, I decided to start off slow and massage out all the kinks in the first few kilometers. There were more than a few. Both ankles were sore, my hamstrings were tight, and the tofu bacon gave me acid reflux. The endless stream of terrible, taxing hills didn't help matter much. I grimaced silently through Hampton's highlands, struggling mentally and physically as Chris knowingly kept his distance. I wasn't having very much fun, let me tell you.
Chris' tires were feeling a little flat, so he stopped at a local gas station while I ventured ahead alone. I moseyed my way down Main Street and turned down Lakeside Drive, which is where the rural section of my journey started in earnest. Within a couple of kilometers I was transported back 80 years, save a bungalow or two. The crisp fall colours added to majestic farmhouses that dotted the landscape to create a beautiful, nostalgic scene. Suddenly the run felt quite easy.
Chris caught up to me on his bike and I picked up the pace. We turned right onto French Village Road and found ourselves traveling alongside the Hammond River. I've driven past the area countless times, but this was my first proper run through the neighbourhood. It didn't disappoint. I jogged through wooded areas, over rolling hills, and past some of the nicest real estate this country has to offer. I swear, if I ever make a fortune, I am moving there, or at least buying a summer home.
This section of the run peaked when I ran through the 94-year-old Smithtown covered bridge. I giggled out loud when I ran in the relative darkness - it was sunny and beautiful the entire time I was outside - and Chris even took some photos for posterity. This was turning out to be the best route I had ever mapped out.
I hit the two-hour mark without a hitch, took a little pit stop in the woods to powder my nose, and continued on my journey. I guesstimated that I had between six and seven kilometers left, and hoped I had budgeted enough energy to make it home without too much trouble.
Real, tangible fatigue started kicking in with about three kilometers left. I slowly made my way down the homestretch, gingerly trotting up the final hills and mentally massaging the cramps out of my legs. Had I been unaware of my surrounding I might have broke down and started walking, but I knew how far I had to go and propelled myself forward with the remaining energy I had left.
I arrived at my mom's house just in time to shower, see Chris off (he had his wife Lisa pick him up) and head into my sister's apartment for a turkey dinner. I am usually a glutton at Thanksgiving, but I was especially bad this year. I didn't feel one bit guilty though, because I am pretty sure I was the only person sitting at the table who burned 2000 calories in a single workout. Pass the turkey, please.
With that madness out of the way, I can now enjoy a relatively easy week. Hopefully this means I can catch up on my blogs, because right now I am a day behind and polishing this entry off at 3AM. If you notice any typos, feel free to chew me out. I am my own worst copy editor.