The Nymphets landed in Halifax a couple of months ago on a bit of a tour (they've also lived in Montreal and Stockholm) and since then they've played a smattering of Gus' Pub shows and charmed the pants off anyone lucky enough to see them at Rockin4Dollars. Johanna Heldebro (drums) and Jared Leon (guitar) play fast, spiky little punk songs with yelping vocals that will put a lump in your throat even as you maniacally bop your head. Sadly, they will soon be leaving us - but if you pay attention, you might catch them playing a final gig or two before they disappear, like a sweet, all-too-brief dream.
What are you doing?

Together, we are working on our first full-length record as well as the next issue of the magazine that we do -it is called Laura. Johanna is also preparing for an exhibition at the Finnish Museum of Photography in Helsinki, in March.
Why Halifax? How long do you plan to stay here?
We've been touring since May starting in Sweden, staying for periods of time in different cities. That's how we ended up here. We like it in Halifax. We're going back to Stockholm in mid-December.
Are you fans of the novel Lolita?

Yes!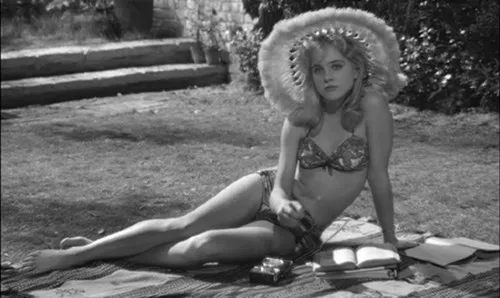 What is your favorite thing to eat?
We are not really into food. We eat whatever is available. We like hot dogs, though, and canned beans.
I really like the CPC Gangbangs shirt Jared wears when you play live - do you feel it is a lucky omen of some sort?
That is nice of you to say. I've had it for a while, maybe four years. A guy named Brady made them. I am not sure whether or not it is lucky, but I like the CPC Gangbangs a lot and like the shirt.