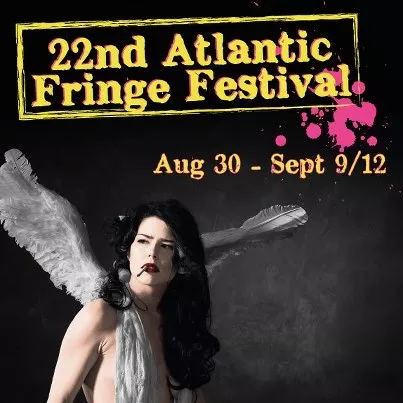 One of my favourite things about the Fringe is the chance to see quirky pieces in quirky spaces.
Thom Fitzgerald's 7 Deadly Sins certainly fits the bill.
The tiny audience (two people at a time) enters one of Pier 21's train compartments where they are confronted by a living, breathing fallen angel or a by sound recording...or in the case of the last car, something all together different.
The quarters are close and hot, the subject matter is dark and the actors are literally in your face. It's a creepy, brief and fascinating experience.
I found my knowledge of cardinal sins shamefully lacking, and spent some time afterwards playing "match the train car with the sin". (Here's a list for those who want to play, too: pride, envy, gluttony, avarice, lust, anger and sloth.)

7 Deadly Sins: Frommer's Guide To Hell plays at Pier 21 (Bratty Hall, Upstairs) at the following times:
Wednesday September 5: 6:30pm to 10:30pm
Thursday September 6th: 6:30pm to 10:30pm
Sunday September 9th: 6:30pm to 9:00pm
Each sin is 2 minutes in length, if you see them all it's approximately 15 minutes. The price is 7.00 for all the sins or $1.00 a piece.
It is $7.00 to book tickets please visit this website or call (902) 999-7469 or visit the Box Office at the Seaport Farmers' Market at Pavilion 20 on Marginal Road. Tickets are also available at the venue A HALF HOUR before the show.