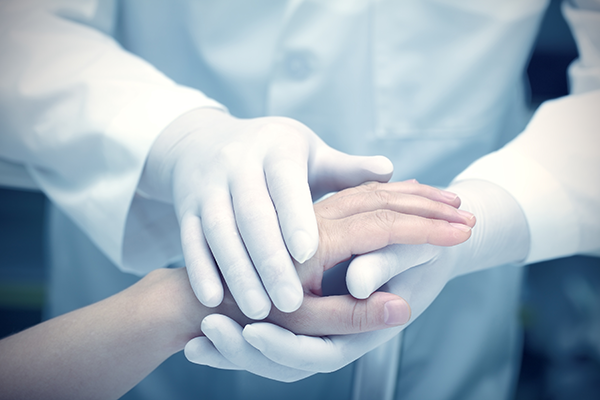 adobe stock
Dalhousie prof Jocelyn Downie says the province has a responsibility to step up and act on MAiD.
It's been 958 days since Bill C-14 passed federal legislation, yet Nova Scotia still lacks a program for medical assistance in dying—MAiD—as well as MAiD policy and regulation.
Without
policy
, physicians and nurse practitioners have no way of governing MAiD, creating a series of loopholes and lack of general knowledge surrounding the subject. The Nova Scotia Health Authority, meanwhile, has published false information on its website and staff at St. Martha's hospital in Antigonish still refuse to perform the assistance at all.
Dalhousie professor Jocelyn Downie has been investigating the legal aspects of this for quite some
time,
and held an open lecture last week in Halifax to present her information.
"We've got a problem here," she says. "We don't have the policy, we don't have the program, we've got mistakes and we have the really pressing issue of St. Martha's, and that's weighing on the policy—and that matters."
Downie says a provincial policy is important because it will definitively state how medical practitioners must deal with MAiD in Nova Scotia. The governing information for medical assistance in dying is still not in place, even though the legislation was passed in 2016. And there are other problems.
Under the province's Frequently Asked Questions website for physicians and nurse practitioners, it states that mental illness is the sole underlying medical condition excluded from the legislation for MAiD, and that's not true.
"They're right that there's further study, but that's about the issue of what do you do when you have people whose mental illness is their sole underlying condition," says Downie. "If you had a rule that said people with mental illness as a sole underlying medical condition cannot have access to MAiD—if you had
an exclusion
criteria in the legislation—I think that would be discriminatory."
The legislation permits a person to be eligible to receive MAiD if they have a serious and incurable illness, disease or disability; are in an advanced state of irreversible decline in capability; if their disease or disability causes them enduring physical or psychological suffering that is intolerable to them; and in cases where their natural death has become reasonably foreseeable.
All of which are possible to have
resulting
from a mental illness.
Having no MAiD policy on the books also closes the debate about whether or not St. Martha's hospital is legally allowed to refuse the procedure. Performing any type of assisted suicide violates the Health Department's agreement with the hospital's Catholic former owners.
Currently, St. Martha's patients are able to receive MAiD at home or have the option to be transferred to another hospital.
In an
article from CBC's Frances Willick
, the Health Authority's acting vice-president of medicine says that problems with St. Martha's approach arise when patients are too frail to be transferred—which occurs quite often. Mark Taylor said that he's "only heard of one case where everything went well."
Downie believes that detaining access to this procedure is against the Charter of Rights and Freedoms, but it all comes down to what the policy will say.
"On the website, it says 'St. Martha's doesn't provide MAiD,' so [the province is] accepting that St. Martha's is not allowing this, and I think they have responsibility for it and I think we could hold them accountable for that and I do think that violates the Charter," she says.
So, it's been 958 days. That's two years, seven months and 41 days without a policy and Nova Scotians have been presented with misleading information while St. Martha's hospital still neglects to follow federal legislation
Health Authority spokesperson John Gillis says the provincial policy report on MAiD is expected to be published in the next couple of weeks.