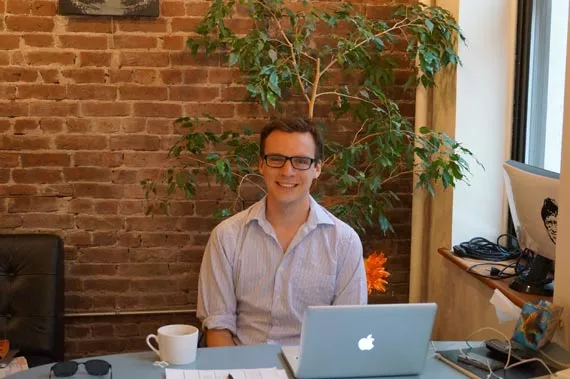 Mark Coffin is president of the Springtide Collective, a non-partisan organization dedicated to bridging the gap between Nova Scotians and our democratic institutions.
Congratulations! You voted. Judging from the trend in voter turnout over the past 20 years, it's fair to say that for many of you, it was your first time, or perhaps your first time in a long time. Some people are unquestionably happy about this. I'm of two minds on the matter. 
On the one hand, it's great that you've shown up and made your voice heard. Voting is the most basic and foundational way you can express your civic voice. If people don't vote, who knows what kind of government we might have?
On the other hand, many of us who have been engaged in politics for a while are wondering where you've been.
Voting aside, we all know what it feels like to rely on someone, and then be repeatedly let down when we hope they'll show up (but they continually don't). When that person finally does show up, we're not sure whether to be welcoming and make them a part of the team, or to silo ourselves, knowing the disappointment we'll feel when our sometimes friend goes back to their usual ways. 
You haven't been around for a while, so let me explain. You showing up to vote in the October election was something that really inspired many of us. But know this: voting one time in an election does not make you an active citizen any more than cracking a hilarious joke once in a while makes you a comedian. 
By participating in this week's election, you joined millions of Canadians in giving a new government a mandate to act on our behalf. Justin Trudeau and his team of candidate MPs won this mandate on their leadership and a set of fairly broad and often vague ideas (as most leaders and parties do). Now the real work begins—not just for Trudeau and the Liberals, but for Canadians. Chances are that the issue on your mind when you went to the polls isn't going to be fully addressed if you leave it to government to take it from here. It's up to citizens like you to hold their feet to the fire.
Progress on any issue in Canada has always depended on an engaged civil society. The environmental movement talked about climate change before governments did. The gay rights movement talked about equal rights for same-sex couples before there was same-sex marriage. But there are plenty of movements that haven't made their impact yet. You can help with that.
Learn more about your issue. If you already know everything about it, share that knowledge. Join a group that's working on it. There's space enough for all types of change-makers, not just the speaker at the front of the room. From button-maker to baker, sign-stapler to tambourine shaker, movements for change need all kinds of talent. We hope you'll stick around.