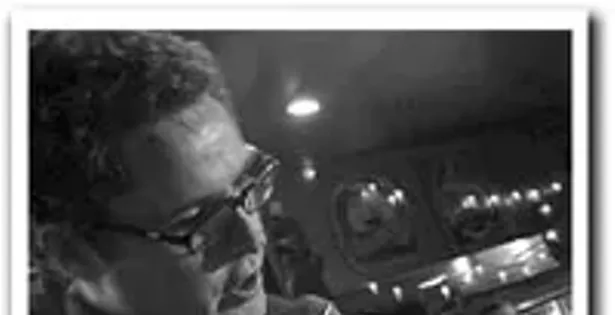 A Speaking Engagement with Mark Black
January 5 at Gus' Pub
A minute into Mark Black's illustrated talk, someone shouted "You suck!" Didn't matter; most of the 50 or so people at the pub were on his side, though folks at one table wondered if this was "supposed to be some kind of a stand-up routine." Black began by sharing a pet peeve: people dressing up as "ethnicities" for Halloween. Scarier still, his photo of a NASCAR fan with the number "3" shaved into his back. "I like when babies dress up as pumpkins," Black said. "What the fuck else are they gonna do? Pumpkins don't move much, babies don't move much." Black filled his 15 minutes with talk of "alternative" comics, awkward blowjob conversations with Dad, awkward condom conversations with Mom and plenty of Star Trek. His best lines were on magician David Blaine, known for his levitation stunts. "Fuck, dude, you're just like 'Anything Jesus can do, I can do better.' Well, where was David Blaine when New Orleans was flooding? Not teleporting or levitating people out of there." Dark, Mr. Black. Very dark.

Support The Coast
At a time when the city needs local coverage more than ever, we're asking for your help to support independent journalism. We are committed as always to providing free access to readers, particularly as we confront the impact of COVID-19 in Halifax and beyond.
Read more about the work we do here, or consider making a donation. Thank you for your support!