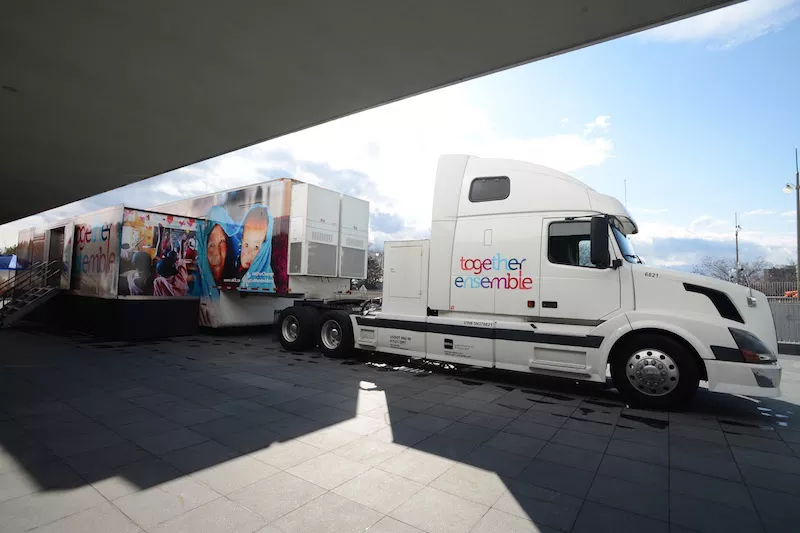 The "Together" exhibition arrived just in time for Canada Day.
Yesterday this truck drove down Marginal Road towards the container port. But unlike most of the trucks driving that route, which will unload their container cargo onto boats or trains for shipping around the world, this one is delivering the world to Halifax. Its cargo is a (literally) touring exhibition called "Together: An exhibition on global development." Now parked at the Pier 21 immigration museum, it's open today through Thursday July 2, from 9am to 5pm.
Organized by the Aga Khan Foundation Canada, "Together" focuses on "Canadian contributions to positive change around the world" with photos, videos, bilingual placards, an interactive map and more museum-grade goodness than you'd imagine can be installed in a truck. Plus it's free. In other words, this is definitely worth a visit, especially on Canada Day.
Need more convincing? Here's the "Together" promo video: