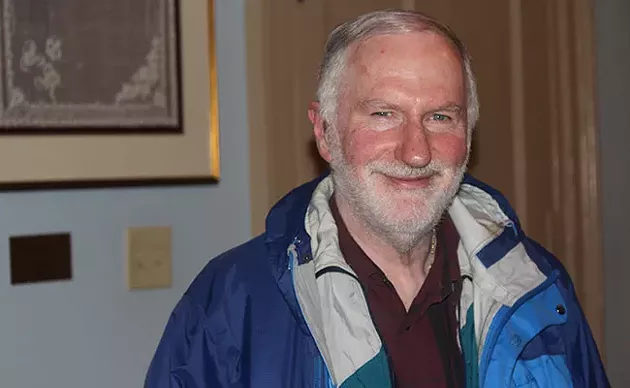 SANDRINETTE M. MANIANIA
Jim McDermott addressed the law amendments committee last week at Province House.
Jim McDermott
, professor of deaf studies at Nova Scotia Community College, wanted to express his frustration last week during public hearings at the law amendments committee about the province's Accessibility Act.
"I wanted to know different people's comments, what they were saying, and I have no idea because it was not accessible to me," he says, through an interpreter.
Closed captioning on the hearing's live feed was unavailable due to a technical glitch. McDermott, whose hearing is impaired, protested that the complication caused him to miss out on important points that could have allowed him to better prepare his speech about Bill 59.
"As a Nova Scotian, do I feel included? Do I feel seclusive? Do I feel of
equal
partner, of
equal
individual? No."
A lot of the criticism of
Bill 59
from those who presented at the public hearing stemmed from the act's vagueness about
person
with disabilities. The needs of individuals living with conditions such as Down's Syndrome are not often mentioned, for instance. Others took issue with its limited scope in addressing the diverse accessibility issues faced by Nova Scotians.
"I just want to
emphasize
, accessibility is not, you know, intended to be a ramp only," said
Elliott Richman
, with the Deafness Advocacy Association of Nova Scotia.
Many of the speakers present at the two-day hearing were adamant that cost should not be a factor in making the province more accessible.
"The Charter of Human Rights doesn't say that all are equal before the law as long as it's, you know, cost effective," says Richman, through an interpreter. "I want to make sure that people
realize
that accessibility is a
right
therefore, end of story."