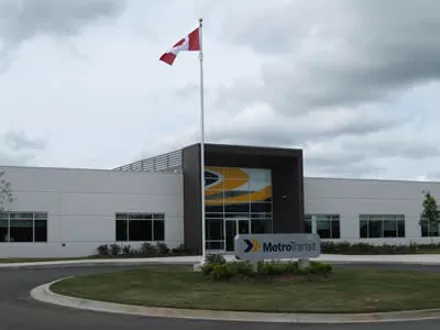 The city has announced that Access-A-Buses will be on the road Monday, driven by managers. Union members say they have safety concerns about managers driving, but city spokesperson Shaune MacKinlay tells me that the managers have Class 2 licences, which are superior to the Class 4 licence required to drive the Access-A-Buses.
MacKinlay says the managers are going through an intensive two-day training on the handling passengers side of the business, but union people tell me this training typically takes weeks.
"When training drivers go out and drive, they get used to the feel of the bus for a while," explains one driver via email. "Stop go over the steps, hands on... on how to load and unload a passenger and properly secure the passengers. Trust me, doing that in two days is unsafe. What happens if they get into a stiuation where a passenger gets stuck on the ramp and the driver doesn't remember what to do? An AAB union driver has been put through the tests time and time again, and there wouldn't be that uncertainty."
I don't know how to assess the two sides of the argument, but there's at least some concern that the managers may not be up to snuff---today, one of the managers drove a conventional bus into a door at the Ragged Lake transit garage, taking out the door, confirms MacKinlay.
The union people tell me the driver in that accident was none other than the manager responsible for.... collecting accident reports. MacKinlay couldn't confirm that.