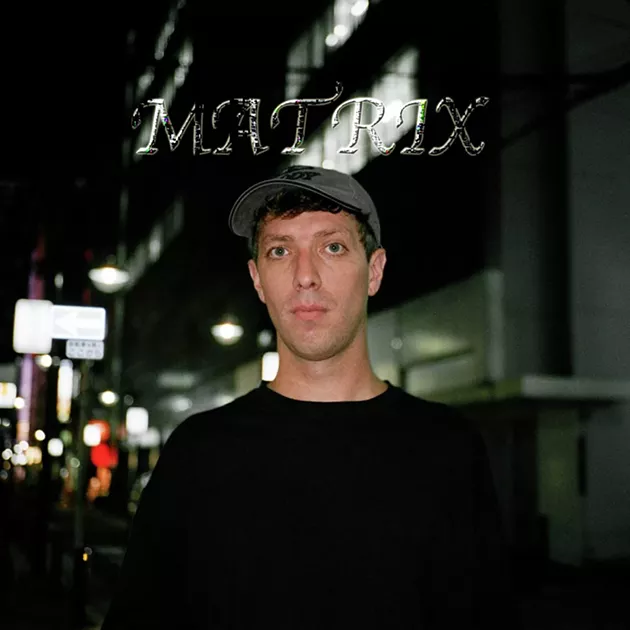 ADO
AKA
Nathan Doucet
has created a challenge for himself in 2018: Release a new five-song EP every month. The project kicked off in January with
The Groove is fukd
, followed by February's
Hacker Music
and
Matrix
, which dropped on March 31.
"Right now the MO—I kinda wanna change it now, but I still like this vision—this goal of it being five off-the-top-of-the-head drum tracks that I am then forced to write to," says Doucet, who drums in many local projects including Heaven For Real and Eddy. "I usually record those drum tracks in the first week, then I have three weeks to mull over them and write to them. But they have to be out by midnight on the last day of the month." (Matrix is already an exception to this process; it was made in five days.)
"Last year was a very, very difficult year for myself and a wider community I am a part of," says Doucet. "It's been a struggle. I feel like all of us are trying to come up with ways to penetrate whatever negativity we're feeling in any way. For me, I'm always bustling, my energy at this point just takes over and I can't do anything about it and I need to plug into things."
Today ADO releases the video for "Grind That Shit Up Already (Smooth It Out With Some Cheese REPRISE)" from
The Groove is fukd.
Directed by
Jon Eisener
, it follows Doucet around a snowstorm and into a warehouse, with a giant slice of digital Swiss appearing at certain intervals.
"It's supposed to be super-fun. I hope people laugh a lot," says Doucet. "Jon's an amazing, hilarious guy who has an amazing ability for animation. I think we're sort of obsessed with cyber realities as well. For me, I think he saw my plan and what I wanted to do for music and was spurred in some sense to be like 'Let's make something. If it's about immediacy and producing, we're sick of sitting around.' I know it's absurd but it's about obsession, love, capturing and achieving a vision. And being totally mixed up in a cyber reality."
Eisener, Doucet says, would say "'There's a study in reality manipulation, public perception and cyber styles and attitudes.' There's metaphorical content in those phrases, but you can also directly link it to Jon is an animator and literally manipulating reality."
Get all of ADO's output to date
here
. Watch the video now: