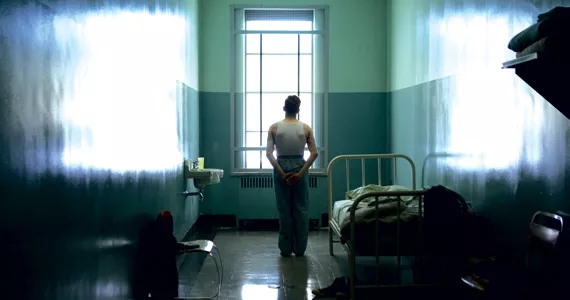 Thursday, Sept 11
Elephant Song features an intense psychological power struggle. This year's Atlantic Film Festival opening night movie is a moody thriller set in a psychiatric hospital in 1966. Director Charles Biname pits Xavier Dolan against veteran Bruce Greenwood in a memorable exchange. It screens at 7pm in the Rebecca Cohn Auditorium for a $30 ticket that includes the ever-popular and slightly posh 9pm Opening Night Party at the Cunard Centre.
Friday, Sept 12
Yes, there are (probably) other films screening Friday. Films that you can't read a whole feature story about on page 14 of this very issue. Still, Andrea Dorfman's Heartbeat is Friday's hot Halifax ticket for sure. It's playing at 7pm in Park Lane Cinemas for a $20 ticket that includes the 9pm Atlantic Gala Party at Argyle Bar and Grill.
Saturday, Sept 13
Grab a big bag of popcorn and get ready for a day of audio-visual awesomeness! Santa Quest is a documentary feature that follows Trailer Park Boys alumnus John Dunsworth as he goes for gold in a slightly different role at the Santa Winter Games. Love is Strange is a drama that examines an ageing male-male couple who are forced to live apart as a result of job loss. A recently restored edition of The Texas Chainsaw Massacre will lob off the night in goresploitation style. Santa Quest screens at 2pm, Love is Strange at 6:45pm and The Texas Chainsaw Massacre at 11:59pm in Park Lane Cinemas.
Sunday, Sept 14
For those who like to keep it real, welcome to documentarypalooza! Halifax's own Jackie Torrens directs Edge of East, a short about three nifty Nova Scotia subcultures: the UFOers of Shag Harbour, the steampunks of Halifax and the Cowboy Yodelers of Kings County. Sister Morphine is a provocative short that examines Newfoundland and Labrador nurses who are struggling with addiction issues. 20,000 Days on Earth marries documentary and drama in a fascinating presentation of enigmatic artist Nick Cave and his creative process. Edge of East screens at 2pm, Sister Morphine at 4:15pm and 20,000 Days on Earth at 10pm in Park Lane Cinemas.
Monday, Sept 15
As on most Mondays, elderly dames dominate the day. Advanced Style is a documentary feature that showcases seven senior fashionistas who live in New York City and show off their fabulous style on a daily basis. My Old Lady features indomitable screen legend Maggie Smith as the only obstacle preventing Kevin Kline's protagonist from selling a valuable Parisian apartment. Advanced Style screens at 4pm and My Old Lady at 7pm in Park Lane Cinemas.
Tuesday, Sept 16
Cross your fingers and hope for a clear night because an outdoor screening of The Disappeared is coming to a giant inflatable screen near you! The Disappeared is the 2012 Atlantic Gala film about six men fighting to survive while lost at sea. Ready pillows, blankets and a picnic smorgasbord, then head to Ferry Terminal Park on the Dartmouth waterfront. The Disappeared starts at 7:45pm but make sure to arrive early to secure a spot. Admission is free.
Wednesday, Sept 17
Two feature films about queer women explore very different worlds. The Duke of Burgundy is a sexy and subversive melodrama that follows a beautiful lepidopterist with unusual desires. Appropriate Behaviour is a comedy about a young, bisexual, Iranian-American woman who decides to get over her ex-girlfriend by plunging into the dating pool. The Duke of Burgundy plays at 7:15pm and Appropriate Behaviour at 9:45pm in Park Lane Cinemas.
Thursday, Sept 18
Maps to the Stars is a hilarious and hair-raising satire of contemporary Hollywood that revels in damaged lives. David Cronenburg directs an ensemble cast including Julianne Moore, John Cusack, Mia Wasikowska and Robert Pattinson. The AFF's Closing Gala, it screens at 7pm in Park Lane Cinemas on a $25 ticket that includes the Closing Night Party at the Lord Nelson Hotel.