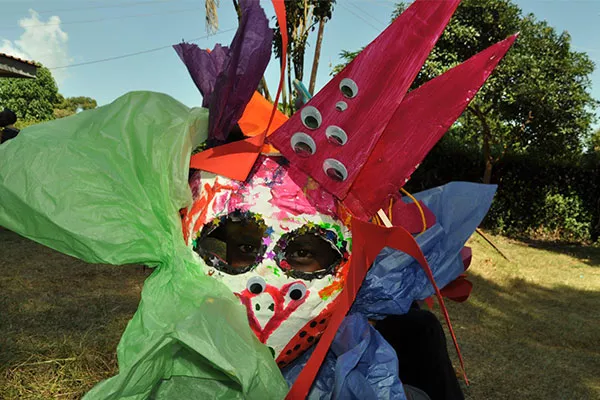 The Girls of Meru
Sunday, September 16, 1:30pm
Cineplex Park Lane, 5657 Spring Garden Road
$12.50 ($11.25 stu/sen)
finfestival.ca
"I just wanted to focus on the case," says Andrea Dorfman of her documentary The Girls of Meru. She says it multiple times, speaking with empathy and care for the 160 girls she made the movie about and for. The case, in this case, being an effort to sue Kenya's government on behalf of the children, all rape victims.
Dorfman first met the girls through her friend, human rights lawyer Fiona Sampson. Sampson is CEO of The Equality Effect, a group of women from all over the world who went to law school together in Canada, and she asked Dorfman to come to Meru, in eastern Kenya, to create crowdfunding videos for The Equality Effect's campaign to sue the government. That was in 2012.
"Living with this documentary for that long...It's one of the hardest things I've ever worked on," says Dorfman (Heartbeat), who produced it through the National Film Board. The film splits its time between the legal case The Equality Effect put together and visiting with the girls in Meru, at an orphanage ringed with barbed wire so men can't get in.
"It's really interesting, people do not wanna touch it," says Dorfman of the film's distribution chances. "It's about really huge and complicated issues. It could've taken on so many different shapes—it could be a film about why do men rape girls, a film about the specific situation about these vulnerable girls in this village in Kenya." She says it again: "My approach was to just follow the case."
Her camera never focuses on the girls' faces or full bodies, tending to rest on their hands as each tells her story of their defilement (the legal term for the rape of a child).
"I was protecting their privacy," says Dorfman, "and yet I had to be able to connect to an audience and to people who could maybe empathize and to see these people as real people. They could be your daughter, your sister, your friend."