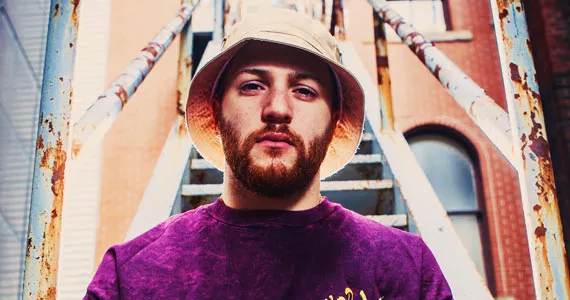 "I was always a writer as a kid. I'd write ridiculous short stories in my spare time for fun, and in school English was always my strong subject," says Alfie AKA Cody Paquette. That love of writing, paired with Paquette's long time love affair with hip-hop, made writing rap music a no brainer. "My dude Nate Jones hit me up and said he was using his dad's old synth to make beats, we just started recording. I don't think I knew it was what I wanted to do for a long time after that though. I'd go a year without recording something and then hammer out 20-30 songs in a few months."
After appearing on Cam Smith's Downtown Lights (under his previous rap name, Sercee), Alfie decided to get serious. He released Down the Rabbit Hole as Sercee, before making a name change. "My name changed because my style was aways changing, my flow was always changing, my production choices were always changing, and I felt that it was time to put that novice rapper away and start being something that people will learn to know for a long while," he says.
In the meantime, expect an Evolve Festival slot and a Halifax Jazz Festival afterparty where you can see some of the performance swagger Alfie honed at his CMW gigs.
---