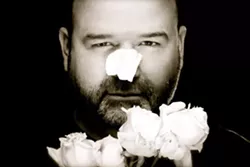 This is exciting:
From Halifax Fringe: "After the proposed cancellation of this year's Festival, it is with great excitement that we announce the 2011 Atlantic Fringe Festival will be happening this September 1-11. The enormous outpouring of support from the community, individuals and organizations has enabled this year's Fringe to happen.
After a public meeting in March, a Transition Committee of 22 members was formed to assess the feasibility of a September event, which in turn formed a 5 member Action Committee. The Action Committee has been working with the current Atlantic Fringe Festival Board on the upcoming festival. In June, Neptune Theatre Assistant Technical Director Garrett Barker was appointed as the new President of the Board of Directors. Actress Lisa Rose Snow, lawyer Kevin Kindred, events producer Adam Reid and director Thom Fitzgerald were also appointed to the Board, and Fitzgerald was made the Recognized Agent of the Atlantic Fringe Festival Society, replacing Ken Pinto after twenty years of service. Fitzgerald said, 'There is only one Ken Pinto… the Halifax theatre community is truly indebted to Ken for two decades of loyal and faithful service. His dedication to the Fringe is an inspiration. Now we'll honour his pioneering spirit by rebelling against everything he did.'
'This festival could not be happening without the help and guidance of many volunteers offering up their skills and services, and the support from the community,' said Snow, 'Having so many talented and skilled people in key volunteer positions was pivotal to the decision to go forward with this year's festival.' This year's venues include Neptune Theatre, the Bus Stop Theatre, Plutonium Playhouse, DANSpace and the TNS Living Room.
'The Atlantic Fringe Festival is an amazing opportunity for new and established companies to present their work to a varied audience," according to Barker, who anticipates "a revitalized, more celebratory' Fringe this year. Over its 20 year run, the Fringe has showcased works from some of Nova Scotia's most exciting companies, including Two Planks and A Passion Theatre, Mulgrave Road Theatre and Forerunner Playwrights' Theatre, as well as artists from across Canada and abroad. The 21st Atlantic Fringe Festival will continue this tradition with a renewed spirit and a vision for the future.
Artists and producers can apply to be part of the 2011 Atlantic Fringe Festival online at www.atlanticfringe.ca. For more information please go to the website or email fun@atlanticfringe.ca."
Breathe easy, theatre lovers. There will be Fringe.