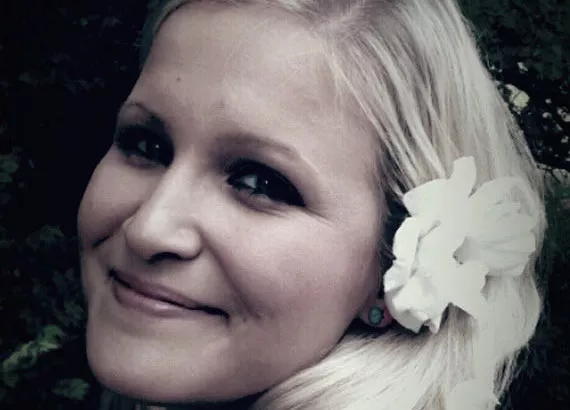 Rachel McMullan is an MA English literature graduate from Cork, Ireland, who has been travelling the world throughout the last five years. After a stint in Sydney, Australia, she now works as a remote contractor for Open Colleges, Australia's leader in online courses.
"If you think this snow is bad, you should have seen it last year!" were some of the first words I was greeted with upon landing at Halifax on December 29, 2015. Shrugging on my shiny new ski jacket (Irish weather rarely calls for such extreme attire) I joined the queue for the sprinkling taxis who had braved the late-night snowstorm in order to drive home weary travellers.
Amongst the people I spoke to that inaugural night was a lovely lady by the name of Karen, who slipped me a note with her contact details should I ever wish to meet up for coffee. This started my admiration for the friendliness and genuine curiosity of those who I have since became acquainted with—though a lone, bona fide house-sitter from Ireland establishing herself in Halifax would certainly invite the odd question!
In essence, the concept of housesitting has a house-sitter "live-in" for the required time period while the owner travels, and look after any animals if applicable—I myself have struck gold in the form of looking after two very sweet dogs here. It is effectively a win-win situation: although I am staying rent-free, I do have the responsibility of the upkeep of the home, as well as being chief guardian/playmate for the dogs!
Being a seasoned and enthusiastic traveller, I have—as much as possible—immersed myself in the history of Halifax, having learned about the Halifax Explosion and reading MacLennan's Barometer Rising shortly upon arrival here. The present-day city is certainly very pretty, but the history is what really captivates me—from Irishtown to the Citadel, to the many beautifully-kept churches, the Hydrostone and the boardwalk: Halifax has it all, and seems a world away from a town where so much devastation occurred on that fateful December day in 1917.
As I write this, looking out over the Bedford Basin, the sunshine is a welcome (but fickle) relief. So far today we have had: Snow, rain, wind and sun. "That's Halifax for you," I've heard the locals say many times when I comment on the weather. (A typically Irish thing to do!)
It's not just the weather which has provided me with bemusement: the general friendliness of Halifax bus drivers, who wish you a nice evening as you step off the bus, is a real eye-opener for me. In Sydney, Australia, bus drivers seem to have an unwritten rule of being silent and surly!
In keeping with my observations, the concept of the drive-thru coffee shops are truly a novel entity for me. Tim Horton's really seems to be a favourite here! Also, I still can't get over the fact that cars stop for you as you cross the street. Good old-fashioned manners certainly seem to be at play in Halifax, regarding both people and traffic.
In conclusion: as I set onwards on my travels in April, I wanted to mention that my time here in Halifax has been so humbling, and I'd like to thank the Haligonians for their kindness and hospitality, and to wish one and all a happy St. Patrick's Day—or, in Irish, Lá Fhéile Pádraig Sona Daoibh!
One last mention—I have yet to try the celebrated donair! Any recommendations?
——— 

Voice of the City is a platform for any and all Halifax individuals to share their diverse opinions and writings. The Coast does not necessarily endorse the views of those published. Our editors reserve the right to alter submissions for clarity, length and style. Want to appear in this section? Submissions can be sent to voice@thecoast.ca.