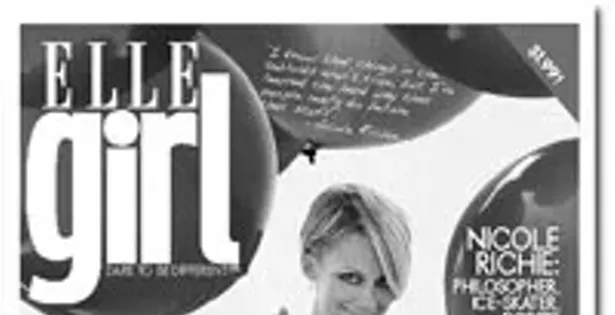 We shrieked with delight when a normally dreaded email forward fell into our inbox yesterday. The subject: Interview Opportunity with ELLEgirl Editor in Chief Christina Kelly.
Anablog devotees know of our admiration for the formidable Ms. Kelly — the curmudgeonly guiding force of the late, great Sassy magazine; a bastion of credibility in the early days of Jane; the editor who banned diet stories from YM, then walked away from the mag's top spot when a redesign was planned behind her back. In short, she's our fucking hero.
The opportunity was for radio interviews, not print, so it doesn't really apply to us, but once we read the release we realized it was completely out of our league, and not for the expected reasons of idolatry. Check it:
Christina Kelly can guide your listeners on a variety of features from ELLEgirl's March issue:
Prom Dresses: ELLEgirl has uncovered the perfect dress...Kelly can talk about finding the dress of your dreams, and unlikely shops that will have hidden prom gems.
Spring 2006: ELLEgirl compiled the hippest trends for the upcoming season...Kelly can discuss the 5 must have items that your listeners need this spring, in every price range.
Bullies: ELLEgirl visits The Alliance School, America's first school for the bullied...Kelly can guide your listeners about finding a school like The Alliance in your area and how to be a confident young woman despite the bully's actions.
The bully story is a worthy one, but it's listed after prom dresses and spring fashion trends! Not to mention this month's ELLEgirl cover features Nicole Richie, who does even less than ex-BFF Paris Hilton, for one thing, and is a former heroin addict and anorexic, for two others. Not, seemingly, the ideal role model for adolescent girls, and someone the Sassy-era Kelly would have railed against.
We know she has to look at the big picture — teen magazines are huge business — but does she have to pimp out the worst parts of it?
which parts would you pimp out? Anablog c/o The Coast, 5435 Portland Place, Halifax, B3K 6R7.