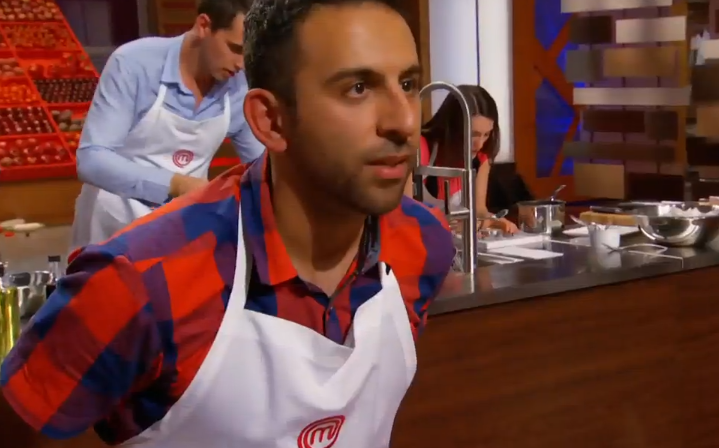 Andrew Al-Khouri enduring pasta boiling criticism
It was a nail-biter, but your boy Andrew Al-Khouri officially moved on to the top 16 of Master Chef Canada last night. Number one take-away? Don't boil pasta with the lid on (it'll earn you a judgey scoff from Alvin Leung).
You can watch episode two for yourself here.