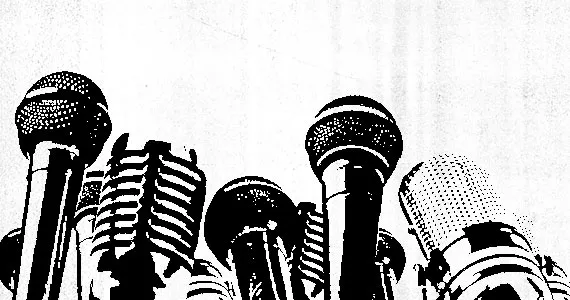 I hate bullshit. And I hate bullshit even more when it's coming out of the mouth of a politician in response to my questions. It's insulting, really: the politician thinks avoiding the gist of a question and simply repeating talking points will serve as an answer. In other words, the politician thinks we're stupid.
Readers can find some examples of bullshitting, talking point repeating non- answers to my interview questions at thecoast.ca/InterviewBullshit1 and thecoast.ca/InterviewBullshit2.
Some politicians realize that being real, even in the face of adversity and bad news, scores points with voters, while mealy mouth responses make people think Same Old Shit, and increases voter cynicism. Still, for some reason we're increasingly getting more of the latter and fewer of the former. I blame the PR industry.
I've interviewed more politicians than I can count, but I encountered my favourite straight-talkers while working at a daily newspaper in rural Arkansas. This cast of characters was true to every stereotype of the deep south: Pot-bellied sheriff with a crew of Barney Fife deputies, god-fearing psychopaths who would make Flannery O'Connor proud, Bible-toting preachers with flexible senses of morality, good ol' boys swilling still-made whiskey while shooting armadillos for recreation, et cetera.
The county supervisors and town councillors didn't trust me---"You from New York?" one asked me, guardedly---but neither did they shy away from speaking their minds. Before the election, I wrote a profile of the sheriff, a guy named Pat Garrett---really!--- and so went to his office in the county jail to confront him with evidence of his wife-beating, his inventive bookkeeping practices, some drunken escapades. "Sit on down, boy," he said, placing a loaded gun on the desk between us. "What can I do for you?" He then proceeded to field my questions, looking me right in the eye and answering truthfully, not denying a thing. I wrote a 10,000-word expose for the Sunday paper; on Tuesday, sheriff Garrett handedly won reelection.
The smartest guy in town was the county judge---sort of like the mayor of the county--- named Bob White. Bob was a Republican, which in that part of Arkansas meant he was a reformer. Bob liked to fall back into Arkansan talk---"we was hungry," he'd say, or "we got to do better by the coloureds"---just to fuck with me, I think.
I'd call Bob up in the morning if I needed something to reach my two-article daily quota, and he'd take me out to a road crew blowing up beaver dams, or tell me about a corrupt town official he had it out for. But I didn't let those sort of arrangements sway my news judgement; when I got wind of some potential corruption, I banged on Bob's neighbours' doors to see if any of them would talk about a county work crew on Bob's property. "I hope my neighbours were helpful," he said the next day, then offered to take me to a catfish place for lunch.
Some of my work involved a long and entangled tale about past criminal behaviour on the part of a county supervisor. I got the proof I needed with the help of an old lady in the courthouse, who found the dust-covered records from 30 years before down in a basement storage room. The supervisor spent the next six months fending off an official investigation, and eventually lost his seat.
One day I was in Bob's office asking about something or another, and he offered up some kindly advice: "I wouldn't cross the river alone, if I was you," he said, referring to the disgraced county supervisor's district. "No telling what could happen."
I appreciated it.