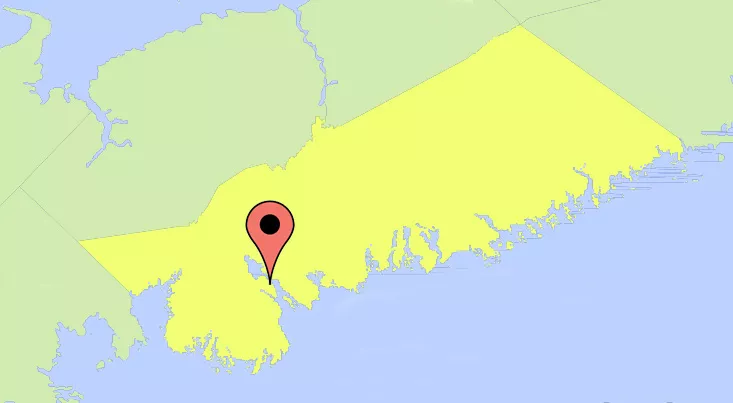 Twenty-one percent of HRM's population lives spread out over 80 percent of the municipality. The rural portions of HRM are huge, low-density areas, and often overlooked when talking about city services. That's one reason why the Community Planning and Economic Development committee wants to know if the people living in these far-flung regions are getting fair and equitable services compared to the rest of the municipality.
An information item on that subject is heading to the standing committee this week, but doesn't really say much one way or another. That's a problem for Stephen Adams.
"It's a Seinfeld report," says the city councillor. "A lot of nothing."
Adams represents the largest rural area out of the councillors sitting on the community planning committee. His district takes close to an hour to drive across, end-to-end. The councillor for Spryfield-Sambro Loop-Prospect Road says he's frustrated with what's come forward in this report.
"It's telling us what we don't have."
Take page five for example. That's where staff recommend "steps to move forward," including "developing a plan to move forward."
"As soon as I see 'develop a plan to move forward,'" says Adams, "I know we're toast."
The rural/urban divide is a problem going back to amalgamation, but this particular information item originates with a 2013 staff report request to investigate benchmarks and service levels for HRM's agricultural and rural areas. The municipality wanted to compare those communities to other rural, coastal regions in Nova Scotia to determine if taxes and city services were equitable and fair.
Easier said than done.
Several public and private organizations regularly rate Halifax's benchmarks on a number of service levels, but rarely does that ever specifically apply to rural regions. What we do know is that rural population growth, rural employment growth and rural tax base growth have all seen better days.
There are 83,775 rural HRM residents, according to 2011 census numbers. That's the largest rural population out of Nova Scotia's counties and municipalities. Those residents live spread out across 82 percent of HRM's land. Roughly half are in the resource-rich farming and fishing communities that stretch east of the harbour all the way to Ecum Secum. The rest are in what the report calls "commuter areas" to the west of the harbour.
Statistics Canada defines "rural" as an area with fewer than 400 people per square kilometre in a community of fewer than 1,000 people. As the report notes, "much of Halifax qualifies as 'rural' under this definition."
"Many small communities in present-day rural Halifax have long and proud histories. They are where they are because the resources near them attracted the workers and capital needed to develop them. Fish, forests, farmlands and mines brought people to rural areas and sustained them for many years."
—from the report, prepared by Maggie MacDonald (managing acting director government relations and external affairs) and Chris Bryant (senior advisor govenrment relations and external affairs)
Overall, the staff report concludes that rural Halifax is fairly competitive with neighbouring counties in terms of commercial taxes, services and businesses.
But then again, that could all be wrong. Authors Maggie MacDonald and Chris Bryant write that it's hard to draw any definitive conclusions from available numbers.
"'On the one hand...on the other hand' is about as conclusive as the data can be," they write.
Not knowing enough about the issue is a problem. Inefficient service to HRM's scattered rural population just puts further strain on the municipality's stretched budget. It also leaves the aging rural residents of HRM at risk.
Adams believes this isn't an impossible situation to rectify. There may be vast chasms of difference between life in Terrance Bay and life on Agricola Street, but the councillor says that shouldn't matter to a municipality.
"If they're looking to bring some equality and services, population numbers don't matter…If you want to have services that are reasonable, you have them."


Other staff recommendations for moving forward include developing a rural Halifax index to track data, working more closely with the province to identify lacking standards and engaging rural residents in discussions about their wants and needs.
Costs for those steps aren't estimated in the report.