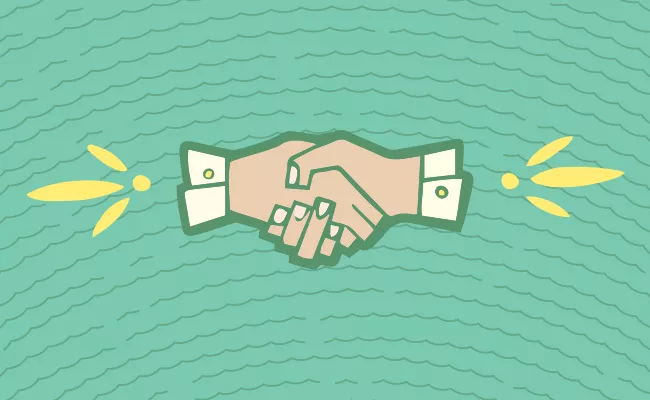 Around the time Twin Peaks first aired, identical twins Gary and Neil Peacock shared a dream. They were about 11 years old when Gary told his brother about his visions from the night before. It was then that Neil began describing the dream back to him.
"My brother would be like 'Wait, then did this happen?'" says Gary. "We even remembered what the other was doing."
The brothers had shared other dreams as well, but this one of exploring a creepy building was the most vivid. "One of us had a flashlight and the other didn't," says Gary of the dream's plot. "We found this room that was full of ghosts—one of us went in."
Rather than a clear-cut instance of telepathy, the synchronism could be explained through the boys' shared experiences. In waking life, the brothers had been living in a house that was over a century old in the border town of St. Stephen, New Brunswick.
"It seems pretty unlikely that two people could have a telepathic connection," says Gary. "So if that's completely impossible, the only way you could explain it is that we had the same things on our minds."
Given that he can debunk his own supernatural-seeming experience, Gary is unsurprisingly wary of the portrayal of twins in the media.
"I guess when someone like David Lynch uses the notion of doppelgängers or something like an evil twin, you have the idea of an imposter or something being wrong," he says. "I can understand from that perspective how twins can be odd to people."
Twins are treated with "suspicion or considered unlucky" in many cultures.
"There's a sense of distrust and I think that it sort of comes naturally to people, but it's something you could overcome," he says. "If somebody asks me what having a twin is like, I say 'Well, do you have a brother or sister? Imagine that they're the same age as you—it's not that much different from that.'"