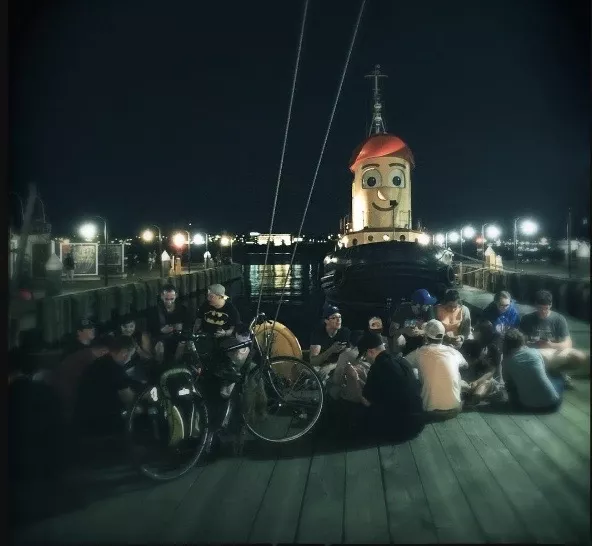 On a warm evening last week, the waterfront gleamed with moonlight as hundreds of eyeballs reflected the glare of phone screens. A large crowd was lured to this spot by a treasure hunt to catch creatures. Virtual creatures.
If you've been hiding under a rock at the bottom of an ocean on another planet the past few weeks, these next two paragraphs are for you: The augmented reality app Pokémon Go has gained a huge fan base worldwide, and Canada hasn't been an exception even though the app only became officially available here last week. Released by Japanese gaming giant Niantic, the app swiftly became an international hit, breaking the record for most downloaded app in the first week of its launch, and has been downloaded by an approximate 75 million people.
Pokémon Go is a location-based game developed for iOS and Android phones. The app uses the player's GPS and camera to reflect their real-world location onto a map, enticing its users to capture, train and battle virtual characters. Couch potatoes beware— you have to physically move around to various locations in order to advance in this game.
Adriana Afford, owner of Argyle Fine Art Gallery, is getting to know the Poké community, and thinks you should join the fun. This Saturday, the gallery is hosting a "Pokémon Go hunt" happening from 12:30-1:30pm, rain or shine. Afford says it's a chance for newbies and pros alike to come together: to share gaming tips or even to learn the game for the first time. It's also an excuse to get the heck outside.
"The great part about it is that people will explore their downtown a little bit more," she says. "Once you get more into it, it becomes about exploring places that you didn't already know."
The event will begin with a training session inside the gallery at 1559 Barrington Street, where Poké veterans will offer up their expertise. The gallery will be equipped with charging stations to prep that virtual juice, as the game eats up battery life. When it's time, the crew will head out on a pre-planned one-hour route, checking out nearby downtown Pokéstops and lure hotspots. The event will end with a prize draw back at the gallery, with time allotted to chat over a beverage about the coolest Pokémon you caught.
Afford has been pretty addicted to the game herself.
"It wasn't as solitary as I thought at first," Afford says as she reflects on a night of creature-wrangling at Hydrostone Park where she saw players of all ages involved. This opened her eyes to the wide accessibility and appeal to the game. She also noticed a ton of social interactions taking place offscreen.
"What I saw was that people were going inside and getting coffee, or getting a slice of pizza, and then they'd go back to the park," she says. "Suddenly I realized, 'hey, this is way more interactive than I thought.'"
That's when Afford saw the game with through a new lens: as an intergenerational tool for community and adventure. She hopes her gallery's event on Saturday will introduce new players the app, and also provide a communal opportunity to catch 'em all.