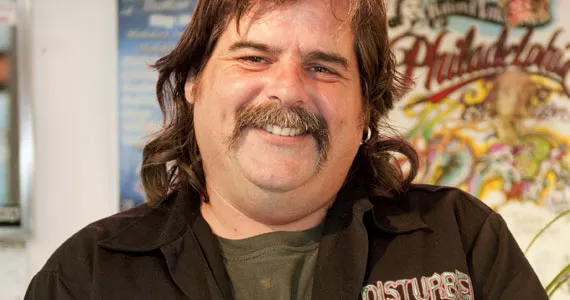 Tattooing
since 1981
What what was it that originally drew you to tattooing?
I've always loved art and I have a family member who is a tattoo artist. It's actually three generations.
When you started in New York City in the early '80s, that was long before the current popularity of tattooing. What was it like back then?
It was not accepted in the public. It was more underground, bikers and the military. But I was actually born and raised in Toronto, and that's where I started out. I apprenticed in Toronto and then I joined the USMC [United States Marine Corps] and furthered my education down there.
What sort of work were those people asking for at the time?
A lot of dragons. Eagles.
When did you notice that things started to change, that different kinds of people were asking for different things?
The late '80s. Don't forget, the US is different from here. It's about 10 years in advance of Canada in styles.
What brought you to Dartmouth?
It's a lot quieter here. I spent 17 years in New York City. The city is just too much.
What are people asking for right now?
I did a Maritime piece last week, a girl with a ship behind her. I'm doing a lot of custom stuff. A lot more people are bringing their own artwork in. When I first started out we didn't have the internet. Our walls were covered with designs and pretty much that's what people picked from. Now with the internet people can go and pick anything.
Do you have work that you really like to do?
I like to do black and grey realism.
Do you still get a lot of Canadian military people coming to you, and what are they asking for?
Yes, they want a lot more custom stuff. I've got a gentleman right now, he's doing his 25th year and is going to retire. And he's getting his first tattoo. He's going to get a battleship.
For someone who is coming into your studio for a first tattoo, what would you ask them to think about before they do?
Really research what you're going to get, because it's permanent.