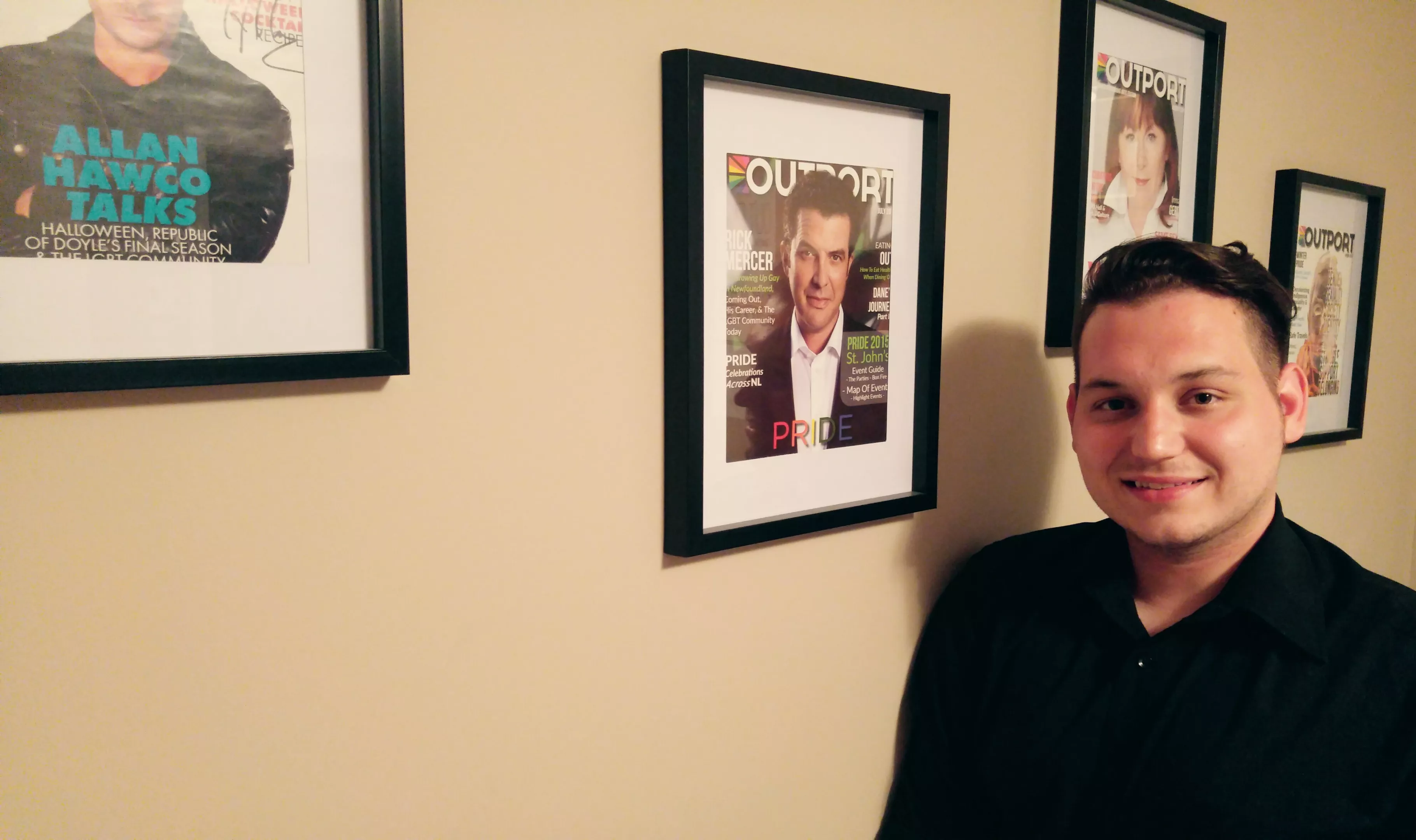 The Outport Magazine has got LGBTQIA Atlantic Canadians covered. Starting out in 2013 as a short monthly publication, serving the St. John's, Newfoundland area, the magazine expanded its coverage to include all of the Atlantic provinces this year.
Today, Outport is an online lifestyle magazine—CEO and publisher Josh Eddy says it made the format switch in hopes of being accessible to the entire region. The magazine operates with a small network of employees and a large network of volunteer writers, with many in Halifax and St. John's.
Eddy grew up in the LGBTQ+ community in St. John's, and wanted to create a hub for people of all ages to access and to identify with.
"Kids in junior high or high school, who are coming to terms with who they are, they [can] have a place to go and see people who are like them, from their region," says Eddy.
Although the magazine started in St. John's, expanding its coverage was always part of the plan.
"I thought that all of the provinces could kind of learn from each other," says Eddy. "[By] seeing how things are happening in each province, we can all kind of learn as a collective community."
Outport covers a range of content, such as nightlife, art, music, fashion, travel, health and culture, catered to an LGBTQ+ readership. Right now, the mag is featuring Pride guides for events in St. John's, Halifax, PEI, Moncton and a winter Pride at Marble Mountain in Corner Brook.
This past year Outport partnered with OUTeast Film Festival in Halifax. Eddy says community engagement is a priority for him, and he hopes to do more of it.
Outport is still it's new stage of expansion, and is always looking for writers. Potential contributors should get in touch: theoutport@outlook.com.