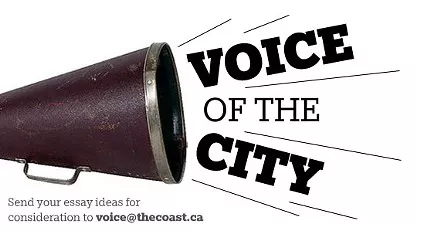 In a national gold medal match a few weeks ago, a badminton player earned a red card when he told the umpire—a petite gray-haired woman—to "keep track of the fucking score." Yes, the sport can get more intense than a birdie going
ping
, leaving welts on faces and tearing skin from knees. But at the same time, badminton has a culture of honesty and courtesy, which is why Canada should embrace it beyond the backyard.
From March 4 to 7, Halifax hosted the Canadian Collegiate Athletic Association's national badminton championships. Players showed up to the University of King's College gym with signature grunts and tattoos, flicking sweat off their brows between games. Teams had cheers like, "our swag's on, we're red hot, gunna burn you up volcanic." Most rallies sounded less ping-ping and more wacha-wacha. With coaching staff bordering the court in a five-to-one ratio to their players, badminton at its highest level is borderline over-competitive.
Yet, unlike the sports that we let cause concussions and riots, badminton culture is fundamentally nice. During regular season games, players keep track of their own scores without umpires or linesmen. Even at nationals, they warmed up with their opponents, some in calf-high argyle socks, taking turns practicing smashes and serves. Men and women played together in the "mixed doubles" category, in one case as a boyfriend/girlfriend pair. You could hardly distinguish between athlete and coach when they hung out off-court, except perhaps for one coach who never shed his cowboy hat. Before the gold medal games, all teams circled up and swayed, singing, "why can't we be friends?"
Though badminton would suit Canadians, we little acknowledge it. Around three-quarters of the athletes at the college nationals were international students (commentators rehearsed the pronunciation of Chinese and Korean names for weeks), and reporters didn't show. Yet, it could help Canada's heart rate monitor if we took it up, as it's accessible to anyone with a $20 racquet or a toonie to rent one from a public gym. It might not build cardio until beginners are coordinated enough for rallies to last longer than a second, but the New York Times just last month published an article suggesting slower paced activity is better for health than extended rigorous exercise anyway.
But beyond research blabber, badminton is fun, fast, and pretty darn Canadian. At nationals, that red-carded player right away apologized.