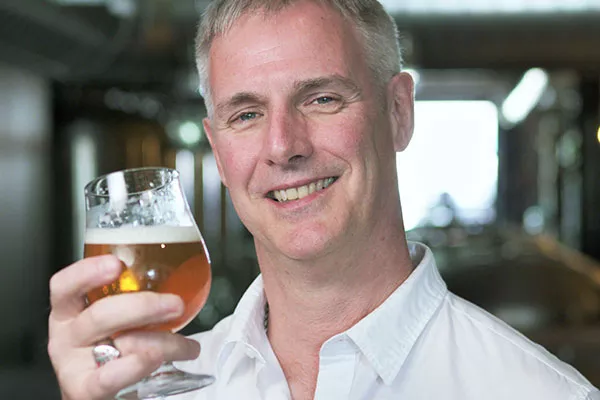 Guided beer tastings with Stephen Beaumont
Sunday, September 30
Stillwell, 1672 Barrington Street
12-2pm
$46, eventbrite.ca
It's the middle of winter in Finland, and Stephen Beaumont steps out from a sauna room a few hundred kilometres north of Helsinki. He sits down to try some fresh sahti beer, a traditional brew indigenous to the country. In the company of a Finnish brewer and a fellow travel writer, Beaumont sips sahti from a communal wooden drinking pale. After a few cycles of this routine, (beer, sauna, beer, sauna), the group musters its bravery: They venture outside into the snow and dip into a frozen lake.
This is just one of 101 beer experiences Beaumont writes about in his new book, Will Travel for Beer. The sahti story sticks out to him as a favourite.
"It's one of these remarkable things where you could drink that beer, you could go a sauna, but to do both things together and to make that combination...that's the key," says Beaumont of his experience.
Beaumont began writing about beer as a columnist for the Toronto Star, and since has published, or co-published, 13 books throughout his 28 years in the field. The author released Will Travel for Beer in May. He says his latest book is one that's been "a long time coming," as it chronicles all his years of research.
"I literally woke up one morning with the title in my head," he remembers. After receiving an enthusiastic response from his editor, it was up to Beaumont to sift through his extensive travel memories and choose the best ones to share on paper.
"For me, this book is not about ticking off breweries. It's about going to places where the beer, and the atmosphere and the experience all combine into something truly remarkable," he says. "I think we're losing that in beer. And that's one of the reasons I wanted to do this book."
Beaumont thinks of beer as a way to unite people. But he fears this may be changing.
"We spend so much of our time now looking at screens, looking at our laptops, looking at our iPads. Beer is supposed to bring us together," he says. "One of the great things that beer does is it gets you out of the house, away from your screen, into a bar where you can really communicate and interact with other people...and that's kind of becoming a lost art."
You can hear some of Beaumont's stories and buy his book on September 30 at Stillwell's guided beer tasting event, the author's second time leading a beer tasting at the bar, due to the popularity of last year's event,
"It's all about helping people expand their horizons in beer," he says.