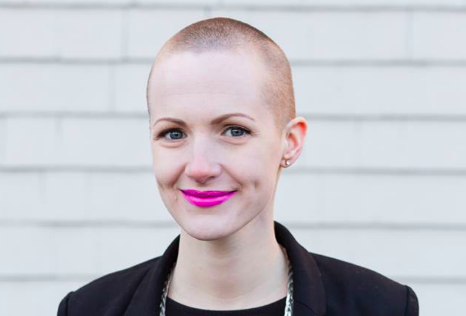 An often overlooked chapter of Halifax's history will be published next fall.
Journalist Rebecca Rose is documenting the "narrative history of the foundations of Halifax's queer community" in
Before the Parade: Gay, Lesbian and Bisexual Halifax
from Nimbus Publishing.
The book will focus on the city's first generation of out lesbian, gay and bisexual elders, examining the activism between 1972 (when the
Gay Alliance for Equality
was formed) to the mid-1980s AIDS crisis.
"I believe so firmly in the importance of recording and sharing local queer history(
ies
)," Rose writes on Facebook. "Now—nearly 50 years since homosexuality was decriminalized (for some) in Canada and since the Stonewall rebellion, 40-plus years since the founding of Nova Scotia's first gay and lesbian advocacy group and now that our elders are in their 60s and 70s—seems like the right time for this project."
This has long been a passion project for Rose. Two years ago, she planted the narrative seed for this historical research with her cover feature for The Coast's Pride Guide, "
Before the Parade
." At the time, it was the longest feature this newspaper had ever published and, selfishly, one of my proudest editorial moments.
"Most LGBTQIA people are not born into queer or trans families and don't grow up hearing stories about the Compton Cafeteria Riots (San Francisco's precursor to Stonewall); Marsha P. Johnson, Sylvia Rivera and Miss Major Griffin Gracey; or the 1981 Toronto bathhouse raids around the dinner table," Rose wrote in that story. "It's often up to us to locate our community—our elders—and uncover our LGBTQIA history. And these conversions, these relationships—the first between young activists and those 30, 40 and even 50 years our seniors—are in themselves historic."
Her new book will feature even more of those conversations with elders and information uncovered from Rose's research through public and private archives.
"The work Rebecca Rose is doing to help record and preserve our region's 2SLGBTQ+ history is invaluable," Halifax Pride wrote yesterday on Facebook. "We are incredibly grateful she has undertaken this project. If you are an elder with a story to tell about the early days of queer activism in Halifax, please let her know."
So far, Rose says she's interviewed a nearly 50/50 split of male and female sources, and several African Nova Scotian elders. She's also put in a request to Mi'kmaw Ethics Watch to interview any interested Two-Spirit, gay and lesbian Mi'kmaw elders. If that's you, or you know someone with stories to tell about that time period, feel free to
contact Nimbus
.