While Halifax's new "branding promise" may cause some to snicker, in truth, I would love to see the city live up to it. Decisive choices will be needed to make this city the thriving node it could one day be. (And to be clear, being bold does not mean allowing the same old tired 1960s-style sprawl growth.)
In the view of Our HRM Alliance---a coalition of 52 trails, health, environmental and business groups---Halifax needs successful downtowns, transit-oriented and mixed-use suburbs, and better access to our forests, lakes and shores. A healthy city on the ocean is one that people will move to.
None of these things will be possible if developers are allowed to build on the cheapest land---our forests---and have the pipes, roads, plowing, policing, school-busing and more paid for with higher taxes on the rest of us.
Four bold actions will help us get beyond that outdated style of growth.
Charge the real price for homes: Pamela Blais lays out in her recent book Perverse Cities how new developments on empty land have only been made affordable because the true cost of services are borne by residents in existing, denser neighbourhoods, who are over-charged. Neighbourhoods that have the lowest carbon footprint, that support our downtown, where transit works and that encourage walking and biking, have been paying to build neighborhoods where none of these goals can be met.
Happily, Nova Scotia's government will reportedly soon grant Halifax the power to charge the real costs for services on new homes, and to incentivize growth in the right places. We hope council will act swiftly to end the subsidy.
Provide real choice: People aged 19 to 39 like me, Generation Y, is now the biggest demographic in Canada, and we want more services and variety than single-use neighbourhoods can offer. Mounting surveys find the vast majority of us prefer to live in places with stores and cafes conveniently nearby.
According to a recent TD study, 70 percent of growth in Toronto's centre is driven by this generation, and big employers are chasing them downtown. Some of us may plan to live in suburbs when we have children, but we do not want to sacrifice transit, shops and walkability just because we may also want a quiet street. We want both, and both are possible if we coordinate new communities with nodes of transit and shops.
The challenge is not suburbs versus downtown. The challenge is suburbs versus sprawl. Halifax needs sustainable, walkable suburbs or it will lose my generation.
Be clear where growth can happen: A greenbelt the size of PEI has been created in Ontario to define where cities should, and should not, grow. After nine years, the greenbelt has been so successful that 74 percent of residents think it should be bigger. Unfortunately, the greenbelt was only enacted after much of Ontario's best farmland was paved over.
In Halifax, we have the opportunity to act before sprawl-style growth goes too far. We can choose to one day live in a never-ending city stuck in traffic, or to live in one where the edge of the city is still a bike-ride away. For rural communities as well, such clarity would support growth around their mainstreets.
In a greenbelt, land might be used for agriculture, forestry, mining, recreo-tourism, hospitality, fishing and more, but not subdivisions.
Maintain a strong regional plan: On February 28, a group of councillors hit the Regional Plan with a raft of last-minute amendments designed to allow more old-style development to happen outside growth centres.
These councillors are out of touch with the needs of my generation and trends in progressive cities. In fact, at least one is out of touch with the plan itself. A councillor recently said on the radio: "We shouldn't be forcing everyone to live downtown. That is what the regional plan is all about."
The Regional Plan calls for 25 percent of growth to be in the urban core, and for 75 percent in suburban and rural areas. By what math will it force everyone downtown? If 25 percent is too high for him ---while Victoria's target is 90 percent and every city in Ontario has minimum target of 40 percent---then how low a number would he be happy with?
After over two years of consultations and iterations, choosing not to undermine our Regional Plan may not require being bold, but it is at least a good start. Council will debate the amendments on Tuesday, May 20. I hope they make the right choice.
---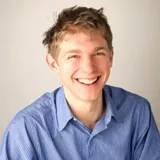 Tristan Cleveland is the events and logistic coordinator for Our HRM Alliance.