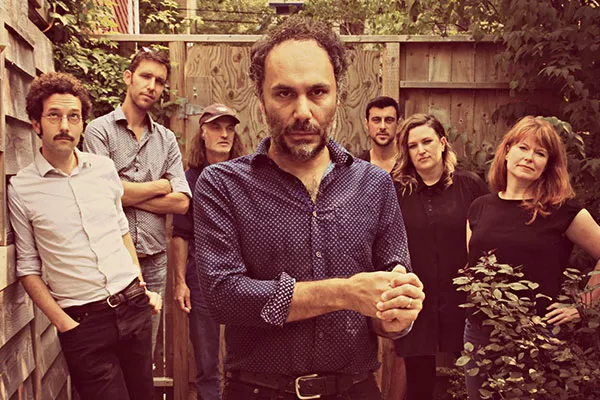 Bend the River EP release show
Thursday, December 6, 8pm
The Seahorse Tavern, 2037 Gottingen Street
$10-$18

"He's just got this energy—it's really intense. He knows music really well, inside and out. He brings such a a history, it's always there, right at the forefront of what he's doing," says Ronok Sarkar. "It was a game-changer in terms of the pace of it all, as well as the ability to draw from a bunch of different places."
He's talking about Joel Plaskett, who put his producer hat on for Bend the River's new EP, Through the Long Night, officially being put into the world tonight at the Seahorse. The band spent a few days in Plaskett's Dartmouth studio, New Scotland Yard, putting together these four country-rock songs. "They use this cork on the wall," Sarkar says as an aside. "It deadens the sound, but it has a bit of life in it. It has this old earthy aroma to it, and when it's humid, you get in there and smell it and then you're gone for a couple days you start missing it. It's like Mom's apple pie."
It's been four years since So Long Joan Fontaine, and two since Sarkar's solo album Waiting for Alice. The Bend the River vibe is still there—smart, chill, folky, twangy—but Sarkar credits Plaskett, as well a more collaborative process with the other six members, for a new cohesion.
"The band's become its own thing. The first record I would write the songs and the band would figure out their parts," he says. "Increasingly I come with a framework and they do their thing, then I go back and write to what they've done." On the new EP, he adds, "There's one song that doesn't have one word that's the same, and the melody's changed, from when we walked into the studio. It's great for me."