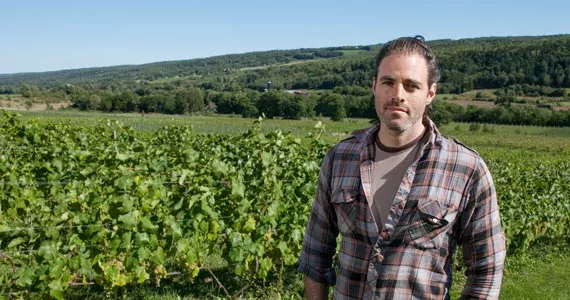 The hottest club in town is about to be the BB Club. That BB is Benjamin Bridge, easily the province's hottest new winery—the one responsible for the Brut Reserve and Nova 7, two wines that people lost (are losing) their minds over. Well, it's very likely minds will continue to be lost, as Benjamin Bridge announced today that they'll be releasing some of it's "small lots" and "micro-cuvées", otherwise known as ridiculously rare wines that have been doing their thing in the BB private cellar for up to 12 years. These bottles are so rare, in fact, that they can't even be commercially released, you won't be able to buy them anywhere. This is where the BB Club comes into play. The first 150 folks to subscribe to be part of the exclusive club will get their mitts on these limited edition wines, and rare wines yet to be released. The release goes on to say:
The BB Club will provide four selections of a 'wine trio' per year (September, December, March, June) including at least two small lot wines or micro-cuvées and access to a reserve inventory of NOVA 7 along with invitations to BB Club events at the winery and discounts on purchases. In lieu of shipping fees, BB Club "pick-up parties" at the winery will provide an opportunity to learn first hand about the wines from the winemakers and allow the winemakers to meet the winery's greatest supporters. BB Club's inaugural selection includes the Benjamin Bridge 2008 Sauvignon Blanc, the 2005 Méthode Classique Brut Nature and the 2011 NOVA 7 (now sold out across Nova Scotia) for $130 (plus tax and any shipping costs).
Join the BB Club by firing off an email to wines@benjaminbridge.com, dialing 542-1560 or, if you're already running down the street like a wine-crazy person, stop by the winery or it's stall at the Seaport Farmers Market.