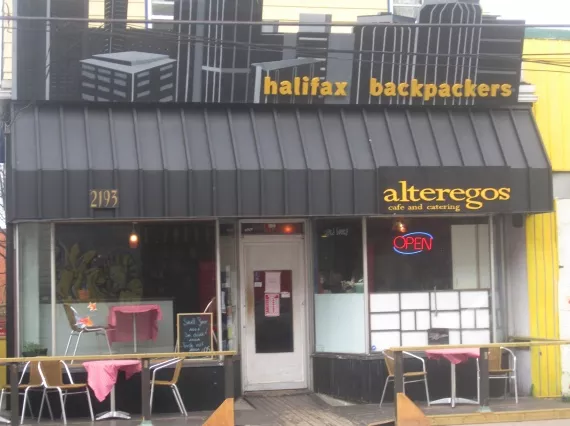 There's yet more big news on Gottingen Street, as a stalwart business owner prepares to take on a major expansion
Two weeks ago we reported on plans to build two 100+ unit low-income apartment buildings on Gottingen Street, one on the site of the former Diamonds bar, the other at the much-neglected Mitchell's Environmental Treasures building.
Between the two sits Alteregos Coffee Shop and Halifax Backpackers hostel (2193 Gottingen Street), both owned by Michelle Strum. Most business owners would be horrified by the prospect of major construction taking place on either side of her, but Strum seems entirely nonplussed. "I've been dealing with that building for five years," she says of the rat-infested, roof-collapsing MET building. "Sure, we'll have a down-time of construction, but after that things will be better than ever."
More surprisingly still, Strum is making a major investment in Gottingen Street: She is buying the former Darrells Pool building, four doors down at 2171 Gottingen. Barring some unexpected turn of events, that sale should be finalized July 31.