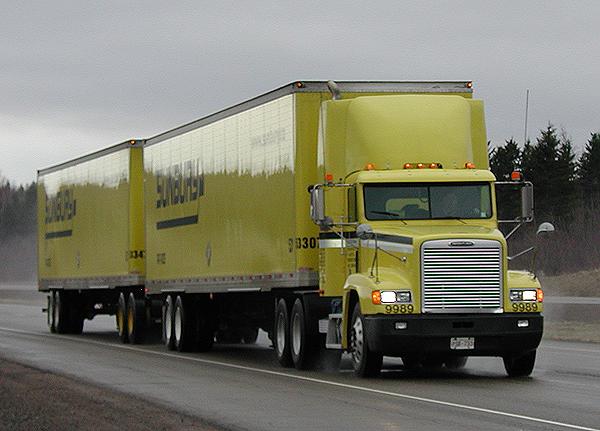 The province's Transportation and Infrastructure Renewal department just announced that it's letting a pair of companies drive truck trains on main highways. The "long combination vehicles" are basically two shipping containers pulled by one truck cab, the industrial version of those crazy tourists you see driving around with a car hitched onto the back of their giant RV.
In its press release, the government points out:
Proponents of the long combination vehicles say they will allow Nova Scotia to remain competitive and increase business to the Port of Halifax. Other benefits cited for them include reduced truck traffic, by using one engine to haul two trailers, and reductions in fuel and greenhouse-gas emissions.
Strangely enough, the release doesn't tell us what the LCV naysayers think.