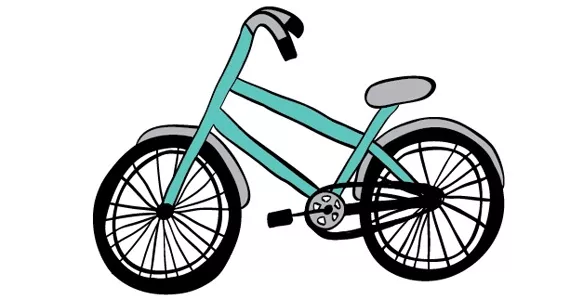 Ben Wedge says more and more people are cycling—and changes need to be made to accommodate the growing number.
Wedge's consulting firm, Bike Feats, started up in fall of last year. It will have installed more than 150 bicycle racks by the end of June. The firm works with landlords and employers to provide "any services you might need to encourage biking to your workplace or to your apartment building," says Wedge.

Wedge used to be board chair for the Halifax Cycling Coalition, and he's been biking in Halifax for about nine years. During that time, he's become frustrated with the lack of bike parking. When parking is available, it's often low quality.

"We see a lot of bike racks around the city that, if you were building a new building, you wouldn't be allowed to install them under the current rules," he says, adding that they're often too small for bikes to fit. "You wouldn't imagine a landlord installing a parking garage next to their building that couldn't fit cars in it."

One of Bike Feats' bigger projects involved partnering with Crombie REIT to install 32 racks outside the Sobeys on Windsor Street.

"They went from, really, some of the worst racks in the city to some of the best racks in the city," says Wedge.

Bike Feats' ultimate goal is to educate. If landlords take the time to "do it right," they can spend the same amount of money and get a better product.

"It shouldn't be seen as a big fancy thing to hire a local firm that knows what they're doing."